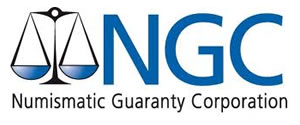 Numismatic Guaranty Corporation (NGC) has a deal for the winning designer of the 2018 Breast Cancer Awareness Commemorative Coins.
If he or she agrees to individually hand-sign NGC labels, the coin authenticating and grading company will offer the artist $10,000, doubling the awarded prize money given by the United States Mint.
The U.S. Mint opened its public design contest on Aug. 1. The agency is seeking American citizens and permanent residents 18 years of age and older to create obverse and reverse designs that are emblematic of the fight against breast cancer. The Mint is giving the winner a prize of $10,000, and her or his initials will appear on the coins.
"NGC is always looking to find ways to attract new collectors and make the hobby more interesting," said Mark Salzberg, chairman of NGC. "Pairing labels hand-signed by the designer with these commemorative coins creates a particularly special collectible."
Congress authorized the coins and design competition with the enactment in April 2016 of the Breast Cancer Awareness Commemorative Coin Act. The Act tasks the U.S. Mint with producing and selling 2018-dated commemoratives, consisting of up to 50,000 $5 pink gold coins, no more than 400,000 silver dollars and a maximum of 750,000 clad half-dollars. Their prices with include surcharges benefiting the Breast Cancer Research Foundation (www.bcrfcure.org).
For more information about the NGC offer, contact their customer service at Service@NGCcoin.com or call 1-800-NGC-COIN (642-2646).