A unique 2016 Native American $1 Coin from the San Francisco Mint and a Series 2013 $1 note from one of the 12 Federal Reserve Banks make their debut today, June 16, at noon ET.
The $1 coin has an enhanced uncirculated finish and the $1 bill features a low serial number. Both are paired together in a joint United States Mint and Bureau of Engraving and Printing product called the 2016 American $1 Coin and Currency Set. Both are exclusive to the set.
Priced at $14.95 with a product limit of 75,000 and an ordering limit of 5 per household, they are expected to sell out.
This year's release is third in an annual series, with the other two no longer available. They are popular with collectors because of their affordable pricing and exclusive coins. The U.S. Mint sells Native American dollars in other products but those coins are in different finishes and available in higher quantities. The set from 2015 has an enhanced uncirculated dollar from the West Point Mint and the set from 2014 has an enhanced uncirculated dollar from the Denver Mint.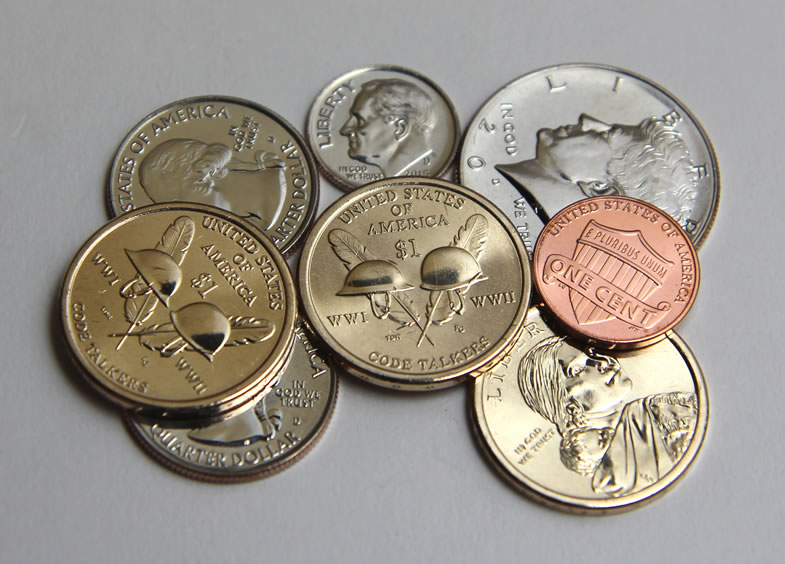 Reverse (tails) designs on Native American $1 Coins change annually. Created by Thomas D. Rogers, Sr. and sculpted by U.S. Mint Medallic Sculptor Renata Gordon, this year's design shows two helmets with the inscriptions "WWI" and "WWII" and two feathers that form a "V," symbolizing victory, unity, and the important role that code talkers played in both world wars. Additional inscriptions include "UNITED STATES OF AMERICA," "$1" and "CODE TALKERS."
The $1 coin's obverse (heads) retains sculptor Glenna Goodacre's design of Sacagawea and her baby. The image first appeared on Sacagawea dollars in 2000.
Ordering
When released, order 2016 American $1 Coin and Currency Sets from the U.S. Mint's online product page found here. Place phone orders using 1-800-USA-MINT (872-6468).
The coin and banknote are housed in a tri-fold presentation folder containing historical information about the code talkers.
Update: First-day sales of the set reached 21,149 units, according to the United States Mint.