Heritage's Sept. 17 to 20 auctions in Long Beach, California realized over $23 million.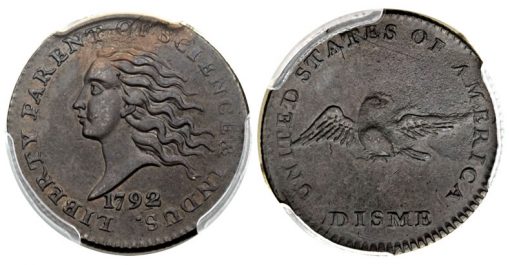 Leading sales was a 1792 Copper Disme XF40 PCGS Secure. Described as one of the most storied coins in American Numismatics, the rarity brought $211,500.
"This coin has the distinction of having been the 1914 ANS Exhibition Plate Coin," said Greg Rohan, President of Heritage Auctions. "It's simply magnificent and well-deserving of being the lead coin in this very diverse and highly successful auction."
Another top highlight from the Long Beach auctions was the 1877 $50 Fifty Dollar, graded PR63+ NGC. The half union pattern realized $176,250.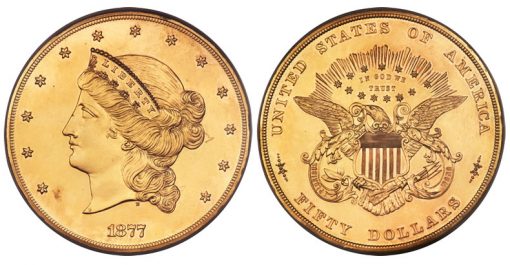 Bidding was also intense for the 1799 No Berries Silver Dollar, graded MS65 NGC.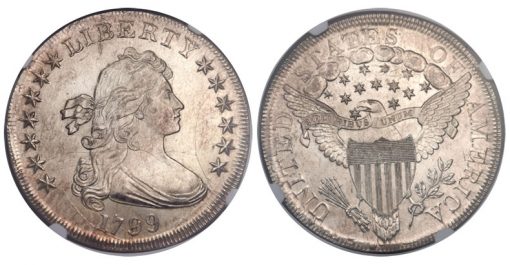 It drew a final price of $152,750.
"This coin is often underestimated by even experienced collectors and series specialists, a function of the larger mintages and the longer duration of the series," said Rohan. "A price realized like this, however, shows that this particular coin was most certainly not underestimated."
Additional highlights from the sale include, but are not limited to:
1875 $5 PR64 Cameo NGC: One of only nine proofs believed known in private hands. Realized $141,000.

1905 1C Indian Cent n MS64 PCGS: A breathtaking error and one of just five Indian cents known on a gold planchet. Realized $105,750.

1838 25C MS67 NGC: Single-finest certified example and Registry Set essential. Realized $82,250.

1793 1C Liberty Cap VF35 PCGS Secure: With the famous bisecting crack, the eighth finest known. Realized $76,375.

1795 Flowing Hair Half Dime MS66 PCGS: Only two numerically finer known at PCGS. Realized $73,438.

1915-S $50 Panama-Pacific 50 Dollar Octagonal MS62 NGC CAC: Venerable Octagonal issue, one of just 645 pieces distributed. Realized $70,500.

1920-S $10 MS62 NGC: Key series rarity, especially elusive in High Grade. Realized $70,500.
Heritage Auctions is the largest auction house founded in the U.S. and the world's third largest, with annual sales of about $900 million. To learn more about the company, visit HA.com.