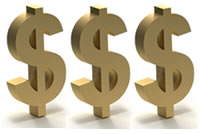 Heritage Auction Galleries held the Official Auctions of the September 2007 Long Beach Coin Expo.
The total numbers generated and announced through a press release were impressive, reaching $27 Million. The Signature Auctions included:
U.S. coins ($11,311,996)
U.S. currency ($10,486,434)
Ancient and world coins ($3,210,026)
And U.S. tokens and medals ($598,946)
These totals combined with post and final auction expectations yet to be realized drive toward the $27 Million figure.
For coin collecting enthusiasts, the big winner was an 1879 Flowing Hair, Judd-1635. It was certified as PR66 Cameo by NGC and realized a cool $230,000.