The second, third and fourth parts of the Donald G. Partrick Collection are postponed, Heritage Auctions announced on Wednesday, June 10, 2015.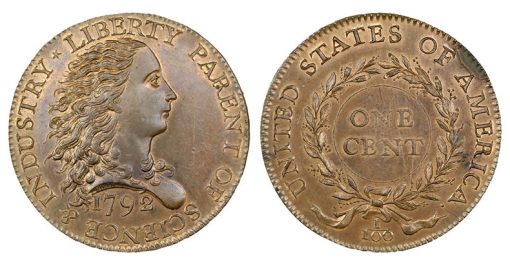 Part I of the collection brought nearly $26 million at Heritage's Jan. 8 sale at the Florida United Numismatists show in Orlando, FL. More than 350 NGC-certified coins went under the hammer. Five scored sales exceeding $1 million and another 45 realized more than $100,000.
Remaining Partrick auctions will happen at a later, yet to be determined date, Heritage said.
"Because the family has no immediate use for additional funds, and Don continues to delight in his collection, they proposed an extension agreement," said Heritage Co-Chairman, James Halperin. "Don and his family are wonderful clients and a pleasure to work with, and we are very grateful for the trust they have placed in us … we were happy to accommodate their wishes."
Donald Partrick and family issued the following statement:
"Mr. Donald G. Partrick wishes to thank Heritage Auctions for the outstanding catalogue and incredible results achieved for the sale of my coins, part 1. It was truly a wonderful experience. It exceeded my expectations and I look forward to my future sales with Heritage. I love my coins and would like to continue to enjoy them a while longer."
Remaining Partrick auction highlights include the finest Brasher doubloon, as well as astonishing quality sets of New Jersey and Connecticut state coinage by die variety.
Heritage Auctions is the largest auction house founded in the U.S. and the world's third largest, with annual sales topping $900 million. To learn more about the company, visit HA.com.