Give the United States Mint kudos for a very fine job in developing, producing and selling their 2015 March of Dimes Special Silver Sets.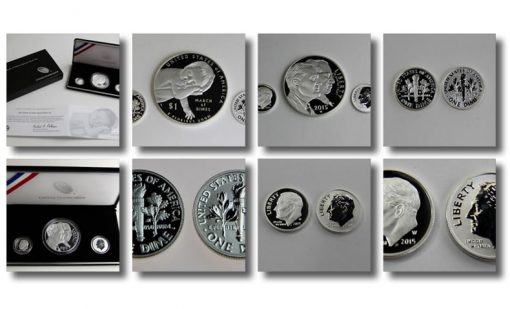 I was among buyers of the 52,540 that sold on launch day, this past Monday, and I had them in hand by Wednesday morning. Ordering was smooth and delivery fast. What's more, I spent more than $300 to get five and I'm a happy camper without buyer's remorse. Call me greedy, but I want more.
These sets will sell out soon. Their sales reached 58,129 by the second day, climbed to 63,882 by the third day, and they're sitting at 66,109, or 88.1% of their maximum 75,000 as of this morning.
Coin News Update: Sales totaled 69,050 sets by Monday and then went up to 71,114 by Tuesday, May 12, which represents 94.8% of the maximum. Household ordering limits were also removed on Tuesday. There are 3,886 remaining.

Coin News Update #2: A few hours after the ordering limits were removed, the sets became unavailable and unofficially sold out. At this time, the set's online product page has them listed as such with a 'Remind Me' button added to receive an email should more become available.

Coin News Update #3: Late Wednesday, May 13, the Mint said the following in a statement: "The updated sales figures for (DM5) 2015 March of Dimes Special Silver Set is 74,664 units. We are in the process of reconciling our inventory with the orders we have received. As indicated yesterday, the product is still currently unavailable."

Coin News Update 4: On Aug. 7, the U.S. Mint officially placed "sold out" on the set's product page. Sales through Aug. 2 totaled 74,623.
The gem of the set is the reverse proof Roosevelt dime. The crew at the Philadelphia Mint did a spectacular job with it. Despite the dime's small size and very familiar designs, its unique finish captures your attention.
Photos of coins never seem to do them justice, but here are some shots.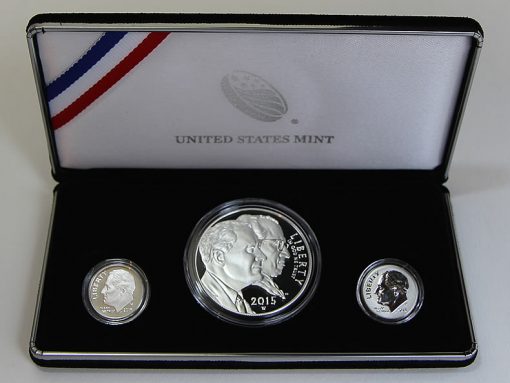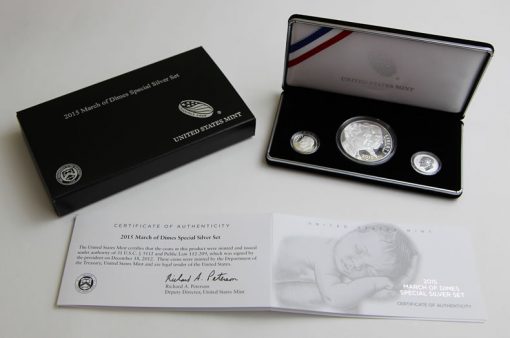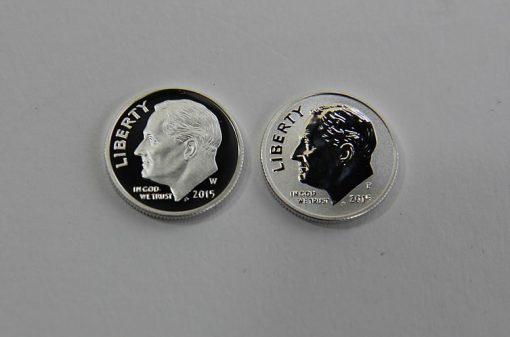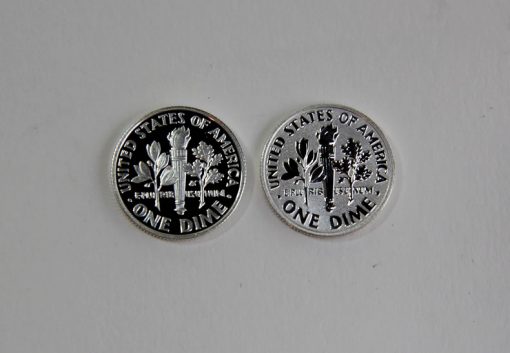 Ordering
Sets are listed on the Mint's website as on 'Back Order'. You can still buy them, but you'll have to wait longer to get them. Place orders online here, or call 1-800-USA-MINT (872-6468). Set pricing is $61.95.