Earlier today, the United States Mint unveiled high-resolution images of the unique dimes within the 2015 March of Dimes Special Silver Set. Struck in 90% silver, there is the 10c reverse proof from the Philadelphia Mint and the 10c proof from the West Point Mint.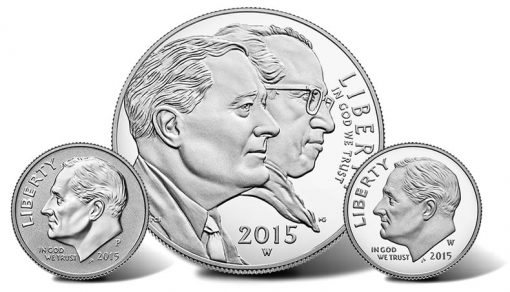 Both dimes mark a first. The U.S. Mint has never produced a reverse proof silver dime or a proof silver dime from West Point. They are only available in this special silver set, which is $61.95, has a product limit of 75,000, a household ordering limit of 5 and goes on sale May 4, 2015.
| | |
| --- | --- |
| Heads side of the 10c reverse proof | Heads side of the 10c proof |
A reverse proof finish is opposite that of a traditional proof coin, like those placed in traditional U.S. Mint Proof Sets that the San Francisco Mint makes and packages each year. In reverse proofs, the mirror-like effect appears on the raised design elements while the fields or backgrounds are frosted.
| | |
| --- | --- |
| Tails side of the 10c reverse proof | Tails side of the 10c proof |
Also in the special silver set is a proof March of Dimes Silver Dollar from West Point. Collectors will not have to wait until May 4 to get it. This coin and the Philadelphia-struck uncirculated Mach of Dimes Silver Dollar go on sale individually at noon ET on Friday, March 13. Pricing for the two coins opens at $46.95 for the proof and $43.95 for the uncirculated. When released, place orders using the Mint's website at catalog.usmint.gov.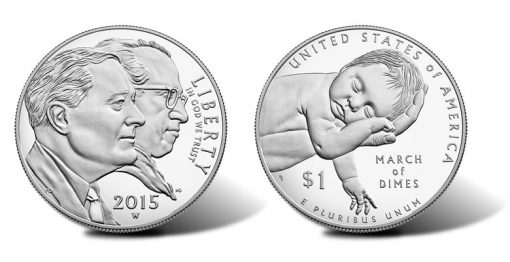 This year's second U.S. Mint Commemorative Coin Program celebrates the 75th anniversary of the founding of the National Foundation for Infantile Paralysis, now known as the March of Dimes Foundation (www.marchofdimes.org). The year's first program honors the 225th anniversary of the U.S. Marshals Service, the nation's oldest federal law enforcement agency.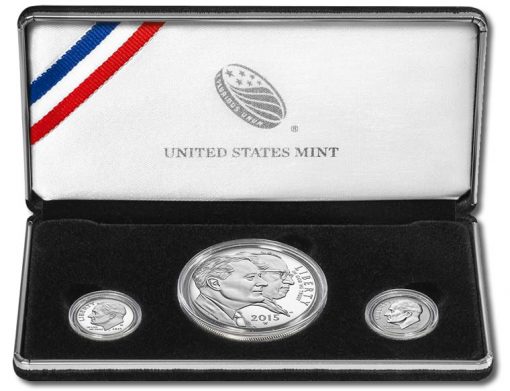 Sales of all commemorative silver coins include a $10 surcharge. Public Law 112-209 directs March of Dimes Silver Dollar surcharge funds get paid to the Foundation to help finance research, education, and services aimed at improving the health of women, infants, and children.