Veterans Day, observed today, honors those who have served in the United States Armed Forces.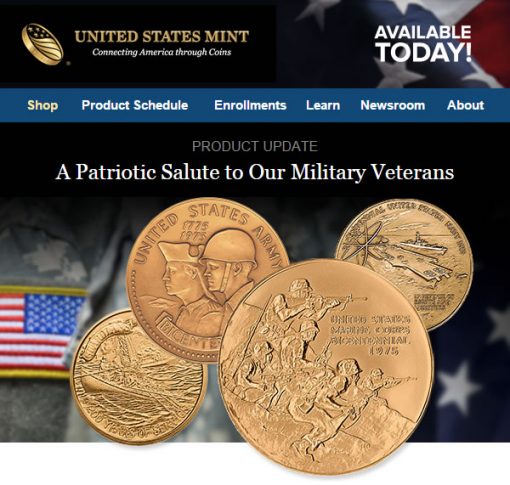 The United States Mint reminds that they have a number of medals that celebrate veterans and commemorate the history of the Armed Forces. In an email sent to its customers today, the agency said in part:
"For more than 200 years, the U.S. Marine Corps, Army, Navy and Coast Guard have protected us and our borders from our enemies. The United States Mint is proud to offer these medals that celebrate the bicentennial of their service to our county."
Struck in 90% copper and 10% zinc at the U.S. Mint facility in Philadelphia, the 3-inch bicentennial medals are available for $39.95 each.
For more information about the Armed Forces bicentennial medals or other military-themed medals, visit the U.S. Mint website at http://catalog.usmint.gov/medals/military.