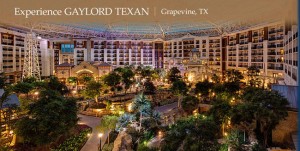 The 2015 Dallas Coin & Paper Money Show is scheduled from Feb. 26 to 28 at the Gaylord Texan Resort & Convention Center, according to the event's sponsor, the Professional Numismatists Guild (PNG).
Located at 1501 Gaylord Trail, which is 7.5 miles from Dallas/Fort Worth International Airport, the show will be open to the public for a nominal fee of $10, and free with coupon or complimentary invitation from table holders.
"This will be an opportunity for collectors in the Southwest to meet and do business with many PNG member-dealers from around the country who usually do not attend the local Dallas area shows in Fort Worth, Grapevine and Richardson, Texas," said PNG Executive Director Robert Brueggeman.
Dealer setup will be Thursday, Feb. 26, from 8 am to 10 am. Public hours will be:
Thursday, Feb. 26, from 10 am to 6 pm;
Friday, Feb. 27, from 9 am to 6 pm; and
Saturday, Feb. 28, from 9 am to 5 pm.
All dealers may take a table at the show, whether or not they are a member of the PNG. Special discount room rates of $190 a night are available at the Gaylord Texas Resort. To make reservations, contact the resort at (866) 782-7897, and ask for the special PNG contract rate.
For bourse applications, visit www.pngdealers.org/events or contact the PNG by phone at 951-587-8300 or by email at info@pngdealers.org.