Heritage Auctions will present over 4,000 lots in its U.S. Coins Signature® Auction, held Sept. 3 to 7 at the Long Beach Convention Center.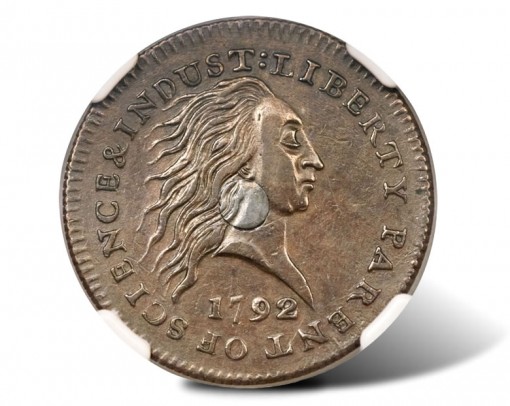 Leading the sale is a 1792 Silver Center Cent. Silver Center Cents, made of copper with a silver centemark, were the first coins produced in the just established U.S. Mint in Philadelphia.
"This is a fantastic coin and it leads a fantastic U.S. Coin auction made possible by the combined input of more than 200 consignors and a notable list of pedigreed and Featured Collections," said Greg Rohan, President of Heritage Auctions.
The piece is probably the most famous of the important 1792 patterns and always commands high premiums, according to Heritage.
"While this coin is best defined by the piles of rare gold coins that populate it, sitting atop that pile is this humble and legendary copper cent with a silver plug," said Rohan.
Another leading rarity to go under the hammer at Long Beach is an 1877 $50 Fifty Dollar gold piece.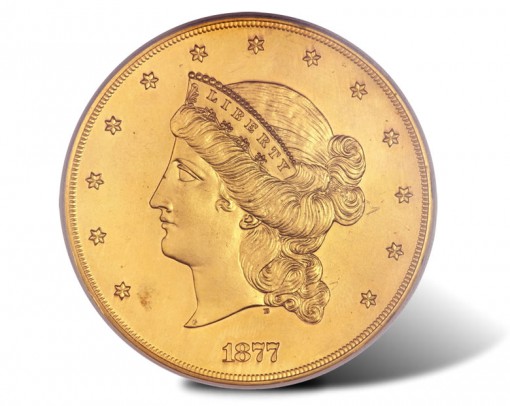 "The $50 patterns, named half unions, were struck in both Large and Small Head varieties, both types using a common reverse," states Rohan. "Some of the copper coins, including the present Small Head Judd-1549 specimen, were gilt, but it is not clear if this was done at the Mint or later."
This gold piece was purchased for the collection of King Farouk of Egypt.
"When his government was overthrown in a military coup in the early 1950s, his collections were sold in a series of auctions that were a sensation at the time and still resonate today," notes Heritage.
The Pannonia Collection is the leader among featured collections for sale, Heritage states. The company will offer over 80 lots from it during the Premier Session of the Long Beach Auction.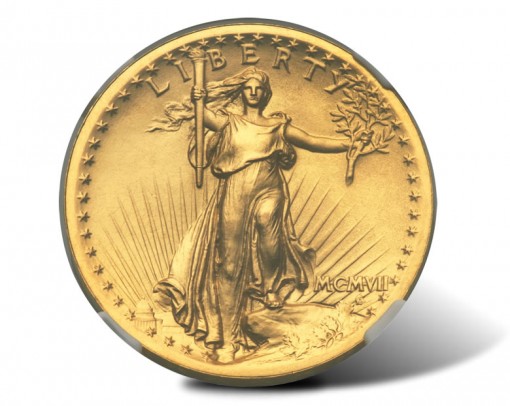 The collection includes a 1907 Proof $20 High Relief, one of the finest known examples.
"This coin is backed by a solid provenance, previously as part of the Captain Andrew North cased set that changed hands in 1956 and 1980," said Rohan.
Additional highlights from the collection include:
a Prooflike Gem 1796 B-2 Quarter Dollar,
a 1930-S Saint-Gaudens Double Eagle, and
a 1915-S Panama Pacific $50 gold piece MS65, in the scarcer round variant.
For more information about the Heritage September Long Beach Auction, visit HA.com.