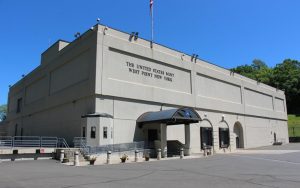 This week my brother Darrin and I are visiting the U.S. Mint at West Point. This will be Darrin's first visit and my second. I was there last year for a media event that shined spotlights on the history of the site and its 75th anniversary.
Two enticing moments then were seeing the vault of nearly 4,300 gold bars and the striking of reverse proof Gold Buffalos to celebrate the centennial anniversary of the coin's designs.
One of the anticipated highlights for this latest trip is watching how 2014-W 50th Anniversary 24K Gold Kennedy half-dollars are made. The United States Mint plans to have 40,000 gold Kennedy halves ready for sale and shipping on the first day of release, Aug. 5. We hope to bring you news and photos of them as soon as possible.
In any event and to the point of this quick column, Darrin and I are the busiest writers for CoinNews.net. With our traveling to and from, and the visit itself, there will be 2 or 3 fewer articles this week but we'll make up for it later with a series about the West Point Mint and the great group of people working there.
So, please stay tuned… In the meantime, here's a list of last week's top 5 articles from CoinNews: