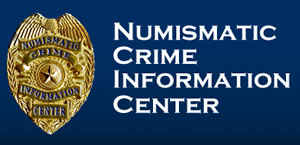 Harry's Coin and Jewelry in San Antonio, TX was burglarized in the early morning hours of Sunday, July 6, the Numismatic Crime Information Center (NCIC) reports.
The suspect or suspects made entry into a neighboring office space that was vacant and broke through the wall into a shelved inventory area of Harry's Coin and Jewelry. They then removed several boxes of silver bullion coins.
The following is a partial list of bullion coins taken:
Brittanias (51)
2012 Moose (13)
Philharmonics (50)
2012 Cougar (15)
Mex. Libertads (47)
2013 Bison (17)
Royal Mint 2014 Horse (12)
2013 Antelope (10)
Silver Panda's (49)
Birds of Prey (32)
Noah's Ark (14)
Maple leafs 2011-14 (62)
Tokelau Horse (5 )
1.5 Maple Leafs Fox 12, Polar Bear (11)
Tokelau Snake (5)
Kookaburras 1990-14 (113)
Koalas 2009-14 (41)
Canada Silver Zombuck (9)
2011 Wolf (13)
Lakota (7)
2011 Grizzly (12)
Salt Crocodile (96)
Anyone with information should contact:
Doug Davis
817-723-7231
Doug@numismaticcrimes.org
About NCIC
The Numismatic Crime Information Center is a non-profit corporation established to coordinate and collaborate initiatives between law enforcement and the numismatic industry in "Targeting Numismatic Crimes Around the World."