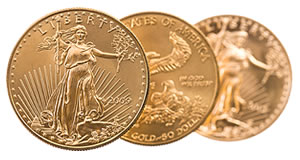 Precious metals ended with narrow changes on Friday but firmed from a week ago with gains of 0.5% for gold, 1.1% for silver, 2.5% for platinum and 1.9% for palladium.
Gold for June delivery on Friday slipped 20 cents to settle at $1,293.40 an ounce on the Comex division of the New York Mercantile Exchange.
"Gold continues to act as a pretty good hedge so far this year and I don't anticipate that will change," MarketWatch quoted Adam Koos, president and portfolio manager at Libertas Wealth Management Group. "So, if you're starting to get the jitters when it comes to the stock market, bond market, rates, inflation, or our buddy [Russian President Vladimir] Putin, adding a position to gold somewhere along the way probably wouldn't hurt you."
Gold drove to a one-month high on Wednesday but then dropped the gains on Thursday despite news of rising inflation.
Gold Outlook and YTD Gains
In the latest Kitco News survey, there is no majority consensus for the direction of gold next week. Eleven participants expect prices to move sideways or are neutral while 8 see them lower and 6 see them higher.
"Right now this is a pocket-picking trade. People say there are up trends and down trends, but there are also sideways trends and that's where we are. Eventually we'll break out of it, but it's impossible to figure out how, so you have to reduce exposure. The only thing supporting this is the Ukraine, but it's not going higher on the Ukraine," said Charles Nedoss, senior market strategist at LaSalle Futures Group.
Surveys from each of the prior two weeks were weighted bearish.
Gold prices this year have advanced $91.60, or 7.6%, since ending last year at $1,202.30 an ounce.
Silver, Platinum and Palladium Futures
Silver and platinum dropped for a second straight session on Friday while palladium bucked the downward daily trend of precious metals. In the breakdowns:
Silver for July delivery shed 16 cents, or 0.8%, to settle at $19.33 an ounce.

July platinum lost $3.80, or 0.3%, to $1,466.10 an ounce.

Palladium for June delivery gained $2.90, or 0.4%, to $815 an ounce.
For the year-to-date, platinum has increased 6.7% and palladium has jumped 13.5%. Silver is alone with a modest 0.2% loss since the end of 2013.
London Fix Precious Metals
London precious metal fixings declined on Friday but advanced on the week. When comparing London fix bullion prices from Thursday PM to Friday PM:
Gold fell $7.50, or 0.6%, to $1,291.50 an ounce,
Silver lost 33 cents, or 1.7%, to $19.33 an ounce,
Platinum shed $7, or 0.5%, to $1,464 an ounce, and
Palladium fell $5, or 0.6%, to $816 an ounce
Weekly gains totaled 0.02% for gold (25 cents), 0.4% for silver, 2.4% for platinum and 1.5% for palladium.
US Mint Bullion Sales
Sales of U.S. Mint bullion products slowed in the last few days. In the latest week-over-week comparisons:
Gold coin sales added 9,000 ounces after gaining 11,500 ounces last week. Splits were 5,500 ounces in American Gold Eagles compared to 10,500 ounces previously and 3,500 ounces in American Gold Buffalos after 1,000 ounces previously.

American Silver Eagles added 918,000 compared to 1,151,500 last week. The silver coins topped the year-to-date mark of 20 million on Tuesday and are now at 20,710,000 — a record pace. Last year when the annual Silver Eagle sales record was hit, the coins had reached 20,043,500 by May 16, 2013.

America the Beautiful Five Ounce Silver Bullion Coins rose 2,000, or 10,000 ounces after gaining 18,700, or 93,500 ounces, in the previous week.

In the tenth full week of release after a five-year hiatus, American Platinum Eagles added 100 after rising 600 previously.
In related bullion news, the Silver Institute this week released its annual World Silver Survey. The survey noted that physical silver demand soared in 2013, led by a 76% gain in retail investment in silver coins and silver bars.
Below is a sales breakdown of U.S. Mint bullion products with columns listing the number of bullion coins sold last week, this week, last month, the month so far, and the year-to-date.
American Eagle and Buffalo Bullion Sales (# of coins)
Friday Sales
Sales Last Week
Weekly Sales
April Sales
May Sales
YTD Sales
$100 American Platinum Eagle Bullion Coins
0
600
100
1,200
700
11,900
$50 American Eagle Gold Bullion Coins
0
9,500
2,000
26,000
11,500
138,000
$25 American Eagle Gold Bullion Coins
0
0
3,000
5,000
3,000
25,000
$10 American Eagle Gold Bullion Coins
0
0
6,000
20,000
6,000
68,000
$5 American Eagle Gold Bullion Coins
0
10,000
5,000
55,000
20,000
310,000
$50 American Buffalo Gold Bullion Coins
0
1,000
3,500
17,500
6,000
89,000
$1 American Silver Eagle Bullion Coins
0
1,151,500
918,000
3,569,500
3,262,000
20,710,000
Great Smoky Mountains National Park 5 Oz Silver Bullion Coins
0
3,500
0
10,600
3,500
26,500
Shenandoah National Park 5 Oz Silver Bullion Coins
0
15,200
2,000
N/A
17,200
17,200