MCAP, the Manufacturer Certification and Apprenticeship Program… Never heard of it? Neither had we until visiting the United States Mint facility in Denver, Colorado.
From everything we've seen, the Mint's workforce is skilled, talented and upbeat. Those traits come from an environment that's tuned to quality and personal growth, and one that encourages the thinking to create programs like MCAP.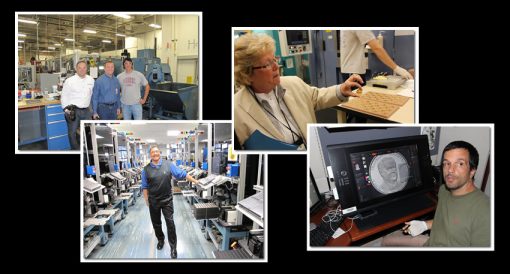 We've been very fortunate to talk with many folks at different U.S. Mint facilities. During our visit to the Denver Mint, which we described in several photo-centric columns, we learned about MCAP in talking with a U.S. Mint employee who enthusiastically described his responsibilities and how they have evolved with technology. We wanted to very briefly describe that program today.
Introduced in 2009, a Mint newsletter summarized MCAP as:
A competency-based training and development program that allows employees to acquire the experience, knowledge, skills and abilities necessary to perform the varied duties directly related to the manufacturing of coins and dies at the Mint.
In short, it's cross-training. But the program has advantages reaching farther than the short explanation can portray.
Officially, MCAP was developed by the United States Mint, the Department of Labor and Local AFGE (union) representatives to create "an optimal workforce and workplace culture."
Employees benefit from the program by getting an opportunity to learn new skills and experience multiple jobs. MCAP participants also receive a nationally recognized certificate, and the program provides career growth and advancement opportunities.
The U.S. Mint gains in having a flexible workforce and a continuous learning culture. Employees in the coin and die manufacturing divisions obviously have mission critical assignments. From a very basic advantage of MCAP, if an employee goes on vacation or calls in sick, their job is covered by someone trained in every step of the production process. From an engagement standpoint, employees can broaden their experience, jump into other areas of possible interest and rotate into positions for a change in pace.
Through the Manufacturer Certification and Apprenticeship Program, everyone benefits. It's a perfect example of the type of efficiency the public likes to see in a government entity.