In an interesting tidbit learned from a media advisory published by the United States Mint on Monday, Feb. 3, one of the topics up for discussion at the next CCAC meeting is a "2014 24K Gold Kennedy Half-Dollar special product."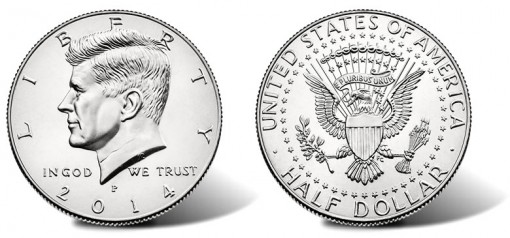 This year marks the 50th anniversary of the Kennedy half-dollar. To commemorate the semicentennial and based on U.S. Mint surveys sent to customers last year, its anticipated that the Mint will offer special anniversary sets containing halves of varying finishes, compositions and from multiple U.S. Mint facilities — Denver, Philadelphia, San Francisco and West Point.
Paul Gilkes of Coin World wrote up a nice piece about the possible product options, and included a quote from Tom Jurkowsky, the U.S. Mint's director of Public Affairs, saying that the Mint was "contemplating on producing two sets — high-end and low-end." A 2014 Kennedy Half Dollar struck in 24 karat gold, which is 99.99% pure, would fall into the higher end product option based on price.
In our visit to the Philadelphia Mint in August, the plant had already started producing hubs and dies in preparation for 2014 Kennedy half-dollars. Here are a few photos of them from that CoinNews.net article: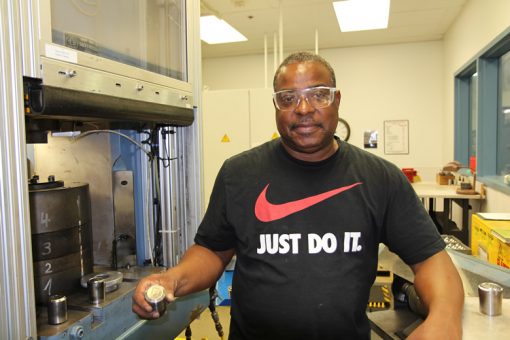 | | |
| --- | --- |
| Kennedy Half-Dollar Hub – Obverse | Kennedy Half-Dollar Hub – Reverse |
| 2014 Kennedy Half-Dollar Dies (Top View) | 2014 Kennedy Half-Dollar Dies (Side View) |
Kennedy half-dollars have not been distributed for circulation since 2002, though the U.S. Mint has continued each year to offer rolls and bags of newly dated halves in circulating-quality. 2014 Kennedy roll and bag products from the Philadelphia Mint and Denver Mint go on sale next Thursday, Feb. 13. Clad proof halves, clad uncirculated halves and 90% silver proof halves will become available later in the year within the Mint's standard grouping of annually released coin sets.
The CCAC, or Citizens Coinage Advisory Committee, is tasked with advising the Secretary of the Treasury on themes and designs pertaining to U.S. coins and medals. Its next meeting is at 10:00 a.m. (ET) on Feb. 11, 2014. Open to the public, it will be held at:
United States Mint Headquarters
801 Ninth St. NW
Washington, D.C. 20220.
In addition to the discussion of a 2014 24K Gold Kennedy Half-Dollar, CCAC agenda items include the review the candidate designs for next year's 2015 America the Beautiful Quarters.