For most coin collectors, uncirculated coins take a back seat to proofs. That could change. An uncirculated Silver Eagle with an enhanced finish is poised to change the popularity landscape.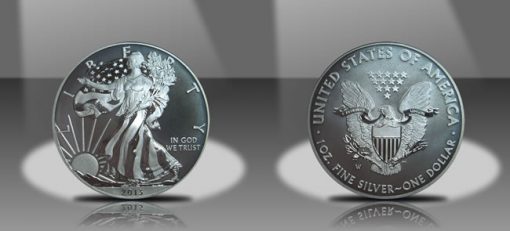 Exhibiting brilliant elements that artistically complement its classic designs, the United States Mint this year will offer a 2013-W Enhanced American Eagle Silver Uncirculated Coin as part of the 2013 American Eagle West Point Two-Coin Silver Set.
Looking at images of the enhanced American Eagle, it's plain to see that special care and original productions methods were employed to create its unique appearance. The result is more like what everyone has become accustomed to during the 26 years of American Eagle Silver Proof Coins. A tug of war of whether to call the Silver Eagle a proof or uncirculated coin could ensue between collectors as a result, a savvy even if unattended marketing upshot for the upcoming two-coin silver set.
A close inspection of the enhanced Silver Eagle images is clearly remindful of uncirculated Eagles from the past. And while elements of the coin are brilliant, they don't quite have that mirror-like shine of proofs.
Uncirculated… proof… does it really matter? This coin will have immense appeal for collectors of the series no matter how many are made. Its presentation pulls at the mind like magic. Adolph A. Weinman's design of Lady Liberty striding toward the sunrise is more than enhanced. One can almost see real color in the draping of the Stars and Stripes.
The 2013 American Eagle West Point Two-Coin Silver Set will include the enhanced uncirculated American Eagle and a reverse proof American Eagle. These coins will not be sold separately. Pricing is unknown, as is the release date for the set other than a general time of May or June.