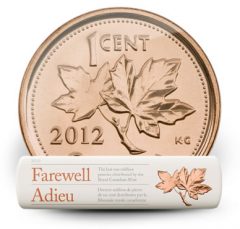 The last million pennies produced for circulation by the Royal Canadian Mint are gone.
Announced for release on Tuesday, Feb. 5, 2013, rolls of the last million pennies produced for distribution at the Royal Canadian Mint's Winnipeg facility in the spring of 2012 reached a sell-out status on Friday, Feb. 8, 2013.
These pennies were offered in special commemorative wrap rolls of 50 coins that were sealed with a holographic label. Limited to one roll per household, 20,000 unique orders were placed at $9.95 each. At a total face value of $10,000 for the pennies, the Royal Canadian Mint can call the product a success as it logged gross revenue of $199,000.
Although, and one of the reasons for the demise of the penny, Royal Canadian Mint records show each one-cent coin had a cost of about 1.6 cents to produce. Throw in that extra cost, the price of the special roll wrapping, its holographic label, etc., and the Mint's net revenue was a tad less attractive.
These pennies feature the famous maple leaves design by G.E. Kruger-Gray. Inscriptions surrounding the maple leaves include '2012', 'CANADA,' '1 CENT' and 'KG' for the designer's initials. Composed of copper-plated steel, each has a weight of 2.25 grams, a diameter of 19.05 mm and a plain edge.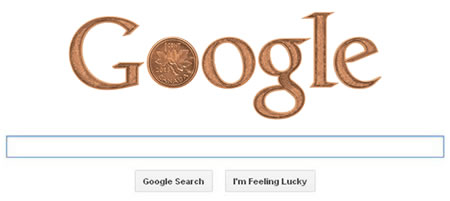 Feb. 4, 2013 was the last official day in which the Royal Canadian Mint distributed the coins. While they will always be legal tender, businesses are now encouraged to round cash transactions to the nearest five cent increment.