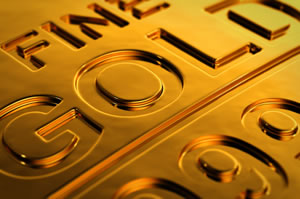 Gold and silver tumbled Friday, extending weekly losses to four in a row for gold and five for silver.
Both metals fell to a more than two-month low as the U.S. dollar surged to a seven-week high after U.S. jobs data for October climbed more than expected. Gold prices resultantly slid below the $1,700 an ounce support level and that triggered additional selling.
Gold for December delivery declined $40.30, or 2.4%, to settle at $1,675.20 an ounce on the Comex in New York. The yellow metal touched an intraday low of $1,674.80 after peaking at $1,717.20. The settlement price was the lowest since gold hit $1,657.10 an ounce on August 30.
"Better-than-expected [U.S. jobs] numbers reduced the risk demand for gold, and a drop below $1,700 an ounce triggered sell-stops and momentum selling," said James Steel, metals analyst at HSBC, according to Reuters.

"There are also long liquidation ahead of elections triggered by the job number," Steel said.
Although the U.S. unemployment rate ticked up 7.9% from 7.8% in the previous month, the economy added 171,000 workers in October compared to 148,000 in September. That, coupled with Presidential election jitters, became bearish for commodities.
"With the uncertainty of the presidential election looming, gold needed a very bad employment number — something sour enough to cause the [Fed] to ramp up its [quantitative-easing] operations," MarketWatch quoted Brien Lundin, editor of Gold Newsletter.

"While the jobs data wasn't spectacular, it certainly wasn't bad enough to elevate gold, or even keep it where it was. So, it sold off."
Price Expectations Mixed for Gold Next Week
Gold turned down 2.1% this week and its direction over the coming days is less than clear, based on the latest weekly gold surveys.
"In the Kitco News Gold Survey, out of 33 participants, 23 responded this week. Of those 23 participants, nine see prices up, while 11 see prices down, and three are neutral or see prices moving sideways," reports Kitco News.

"Participants who see higher prices said given the long-term fundamental backdrop of ultra-loose monetary policy, gold will be underpinned. Others cited seasonal tendencies for gold as the market has entered a new month which historically has favored higher prices.

Those who are bearish on prices cited the break under $1,700 an ounce on Friday after a stronger-than-expected U.S. employment report and general sluggishness in price activity…"
Bloomberg's gold survey is the most bullish in ten weeks. Eighteen participants expect higher gold prices next week. Five were bearish and four neutral.
While down for four straight weeks, gold has still advanced this year by $108.40 or 6.9%.
Silver, Platinum and Palladium Futures
In other New York bullion prices on Friday and for the week:
Silver prices for December delivery plunged $1.39, or 4.3%, to close at $30.857 an ounce. That was the lowest settlement level for silver since it dropped to $30.446 an ounce on August 30. Silver plummeted 3.7% this week, leading all other precious metals.

Platinum for January delivery settled at $1,544.90 an ounce, falling $28.30 or 1.8%. Platinum declined 0.1% this week.

Palladium for December delivery lost $12.80, or 2.1%, to $599.65 an ounce. Palladium was an outlier on the week, rising 0.7%.
For 2012 so far, silver has climbed 10.5% and platinum has gained 10.0%. Palladium is the single precious metal down on the year with its 8.6% loss.
London Precious Metals Prices
Bullion prices in London also declined Friday but logged slighter losses compared to precious metals futures in New York. When contrasting the latest London PM Fix prices:
Gold fell $31.25, or 1.8%, to $1,685.00 an ounce,
Silver declined 74.0 cents, or 2.3%, to $31.92 an ounce,
Platinum lost $23.00, or 1.5%, to $1,552.00 an ounce, and
Palladium shed $6.00, or 1.0%, to $608.00 an ounce
For the week, silver added 0.8% and palladium rose 0.7% but gold fell 1.8% and platinum lost 0.6%.
U.S. Mint Bullion Coin Sales in November
Sales of U.S. Mint bullion coins surged this week, despite continual losses in gold and silver. In a breakdown of the weekly numbers:
Gold coins jumped 27,500 ounces for the highest weekly total since the first week in January when the 2012-dated American Eagles debuted. The prior weekly gain came in at 10,000 ounces. Splits were 26,500 ounces in 22-karat American Eagle gold coins and 1,000 ounces of 24-karat American Buffalo gold coins.

Silver coins climbed 843,000 ounces compared to the 602,500 ounces from last week. Splits were 769,000 ounces of American Silver Eagles and 74,000 ounces of America the Beautiful 5 Ounce Silver Bullion Coins. For a perspective on the latest ATB weekly sales, they were higher than monthly totals in January through June and better than September.
For a review on October bullion coin performances, read this coin news article.
The following table provides the most recent daily, weekly, November and year-to-date bullion sales figures as published by the U.S. Mint.
Sales of US Mint American Eagle and Buffalo Bullion Coins
Daily Sales
Prior Weekly
Weekly Gain
November Sales
YTD 2012
$50 American Gold Eagle Coin
13,000
5,500
25,500
16,000
480,500
$25 American Gold Eagle Coin
0
1,000
1,000
0
63,000
$10 American Gold Eagle Coin
0
2,000
0
0
66,000
$5 American Gold Eagle Coin
0
10,000
5,000
0
280,000
$50 American Buffalo Gold Coins
0
2,500
1,000
0
107,500
American Eagle Silver Coins
200,000
567,500
769,000
200,000
29,148,000
Sales of America the Beautiful 5 Oz. Silver Bullion Coins
Daily Sales
Prior Weekly
Weekly Gain
November Sales
All-Time Total
2012 El Yunque National Forest 5 oz. Silver Bullion Coins
1,250
0
1,450
1,250
19,350
2012 Chaco Culture National Historical Park 5 oz. Silver Bullion Coins
1,250
0
1,250
1,250
19,450
2012 Acadia National Park 5 oz. Silver Bullion Coins
0
0
1,300
0
21,800
2012 Hawai'i Volcanoes 5 oz. Silver Bullion Coins
0
1,500
1,300
0
15,000
2012 Denali National Park 5 oz. Silver Bullion Coins
2,500
5,500
9,500
2,500
15,000
2011 Olympic National Park 5 oz. Silver Bullion Coins
0
0
0
0
85,900
2011 Vicksburg National Military Park 5 oz. Silver Bullion Coins
0
0
0
0
39,500
2011 Chickasaw Park 5 oz. Silver Bullion Coins
0
0
0
0
29,700
TOTAL
5,000
7,000
14,800
5,000
245,700