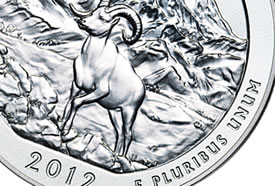 Gold fell to a near seven-week low Tuesday as investors turned toward the U.S. dollar and away from precious metals, other commodities and stocks.
Gold for December delivery lost $16.90, or 1.0%, to $1,709.40 an ounce on the Comex in New York. The settlement price was the lowest since gold closed at $1,705.60 an ounce on September 6. Trading on the day ranged from a low of $1,705.10 to a high of $1,731.20.
"As well as the technical selling, long-term investors are being forced to liquidate more of their bullish positions in precious metals in order to free up margin for their losing equity positions," MarketWatch quoted Fawad Razaqzada, technical analyst at GFT Markets.

"In addition, the dollar has rallied sharply today" and weighed further on the metals "and everything else priced in bucks."
U.S. stocks were pulverized Tuesday following lackluster earnings and after Moody's downgraded five of Spain's regional governments. The Dow tumbled 240 points for its biggest drop since June.
"Gold is behaving like every other risk asset today. The negative sentiment around the Moody's downgrades on Spain has peeled back all risk markets," Reuters quoted Jeffrey Sherman, commodities portfolio manager of DoubleLine Capital LP, which manages more than $45 billion in assets.
Silver for December delivery settled to $31.793 an ounce, falling 45.9 cents or 1.4%. The white metal touched an intraday low at $31.65 and reached a high at $32.50.
The PGMs were hit hardest. Platinum for January delivery dived $36.30, or 2.3%, to $1,575.60 an ounce, trading between $1,572.20 and $1,616.30. Sister metal palladium performed the worst. Palladium for December plunged $28.80, or 4.6%, to $593.85 an ounce, trading between $590.40 and $628.05.
London Bullion Prices
Losses were nearly as heavy for London precious metals. When comparing the most recent London PM Fix prices:
Gold shed $15.75, or 0.9%, to $1,711.00 an ounce,
Silver declined 46.0 cents, or 1.4%, to $31.71 an ounce,
Platinum fell $30.00, or 1.9%, to $1,577.00 an ounce, and
Palladium declined $22.00, or 3.5%, to $601.00 an ounce
U.S. Mint Bullion Coin Sales in October
For the first time in October, sales of U.S. Mint bullion coins advanced during each of the first two days of the week. In another first for the month, each of the Mint's American Eagle gold coins climbed with the one-half ounce or $25 denominated Gold Eagle making its inaugural October sales appearance.
The following table provides the most recent daily, October and year-to-date bullion sales figures as provided by the U.S. Mint.
Sales of US Mint American Eagle and Buffalo Bullion Coins
Daily Sales
October Sales
YTD 2012
$50 American Eagle Gold Coins
3,000
44,500
455,000
$25 American Eagle Gold Coins
1,000
1,000
62,000
$10 American Eagle Gold Coins
2,000
4,000
66,000
$5 American Eagle Gold Coins
10,000
25,000
275,000
$50 American Buffalo Gold Coins
1,500
10,000
106,500
American Eagle Silver Coins
135,000
2,584,000
28,379,000
Sales also increased Tuesday for the newly released Denali coin, the last of the 2012-dated America the Beautiful Five Ounce Silver Bullion Coins. It debuted Monday with sales of 5,200.
Sales of America the Beautiful 5 Oz. Silver Bullion Coins
Daily Sales
October Sales
All-Time Total
2012 El Yunque National Forest 5 oz. Silver Bullion Coins
0
0
17,900
2012 Chaco Culture National Historical Park 5 oz. Silver Bullion Coins
0
1,000
18,200
2012 Acadia National Park 5 oz. Silver Bullion Coins
0
2,500
20,500
2012 Hawai'i Volcanoes 5 oz. Silver Bullion Coins
0
3,300
13,700
2012 Denali National Park 5 oz. Silver Bullion Coins
300
5,500
5,500
2011 Olympic National Park 5 oz. Silver Bullion Coins
0
0
85,900
2011 Vicksburg National Military Park 5 oz. Silver Bullion Coins
0
0
39,500
2011 Chickasaw Park 5 oz. Silver Bullion Coins
0
0
29,700
TOTAL
300
12,300
230,900