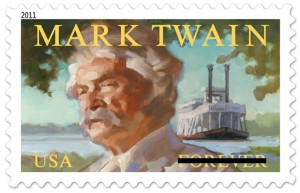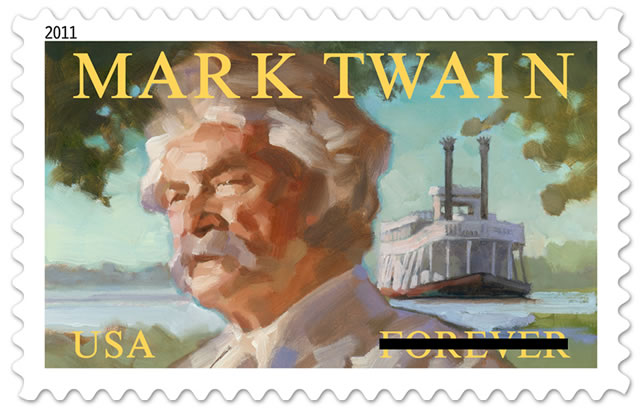 Before the Senate adjourned for a recess that will last until after the November elections, H.R. 2453, the Mark Twain Commemorative Coin Act, was approved with amendments by Unanimous Consent.
With that, the amended bill will need a nod from the House and a signature from the President and commemorative coins honoring Mark Twain will be issued in 2016.
The House passed their version of the bill in April 2012, sponsored by Rep. Blaine Luetkemeyer of Missouri. The two amendments to the bill in the Senate pertained to the use of the surcharges and ensuring no net cost to the government for the minting and issuing of the coins.
Up to 100,000 gold $5 commemorative coins and 350,000 silver $1 commemorative coins in proof and uncirculated qualities would be offered if the bill became law. Their prices would be sufficient to cover the cost of making and selling the coins and would include surcharges of $35 for every gold coin and $10 of every silver coin to raise money for particular organizations related to researching or promoting Twain's legacy.
As described in earlier coverage of the coin legislation, the surcharges on all the commemorative coins sold would be equally divided four ways. The four recipients are:
Mark Twain House & Museum in Hartford, Connecticut
University of California, Berkeley, California, for the benefit of the Mark Twain Project at the Bancroft Library
Elmira College, New York, home of the Center for Mark Twain Studies
Mark Twain Boyhood Home and Museum in Hannibal, Missouri
In the amended bill, surcharges will not be paid until after the U.S. Treasury has recovered the total cost of the commemorative coins, including designing, labor, and overhead expenses to name a few.
With the help of the Board of the Mark Twain House and Museum, the coin designs would reflect the life and legacy of Twain. As usual, the Citizens Coinage Advisory Committee (CCAC) and the United States Commission of Fine Arts (CFA) would be part of the review and selection process.
Mark Twain was the pen name used by Samuel Clemens for writing the famous books The Adventures of Tom Sawyer and Adventures of Huckleberry Finn. Other well-known works by the author were Life on the Mississippi, A Connecticut Yankee in King Arthur's Court, and the Prince and the Pauper.