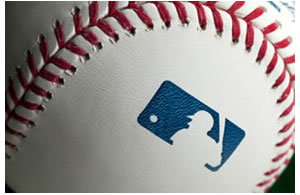 On Friday, August 3, 2012, President Obama signed into law (Public Law No: 112-152) the National Baseball Hall of Fame Commemorative Coin Act, which requires the Treasury Secretary to produce and sell commemorative gold, silver, and clad coins in 2014.
The designs on the coins shall be emblematic of the game of baseball, with the gold $5 and the silver $1 denomination coins having exciting shapes, in a similar fashion to the 2009 International Year of Astronomy coins issued by the French Mint, that allow for convex reverses and concave obverses.
Surcharges on the sale of each commemorative will help fund the National Baseball Hall of Fame and Museum in Cooperstown, New York. It is dedicated to the preservation of the history of baseball and recognizes excellent Major League Baseball players for induction into its Hall of Fame. The first inductees were Babe Ruth, Christy Mathewson, Honus Wagner, Ty Cobb, and Walter Johnson in 1939. In 2014, the National Baseball Hall of Fame and Museum will celebrate its 75th anniversary.
Rep. Richard L. Hanna [R-NY24] introduced H.R. 2527, the National Baseball Hall of Fame Commemorative Coin Act, in July 2011 and it passed the House in October the same year. It was not until July 2012 that the Senate approved an amended version, with the House also agreeing to the changes.
"For 75 years, Americans have been visiting our very own Cooperstown to honor the legends of America's favorite pastime," Senator Kirsten Gillibrand [D-NY] said in joint announcement with Hanna of the bill's signing on Friday.

"The National Baseball Hall of Fame Commemorative Coin Act will build on the recognition Cooperstown deserves, honor its history, and help draw more Americans to visit this truly magical place in upstate New York."
The two Congressmen are urging U.S. Treasury Secretary Timothy Geithner and U.S. Mint Acting Director Richard Peterson to use the facility at West Point, NY, to manufacture the commemoratives.
"The West Point Mint's work has been consistently recognized across the world as producing high quality commemorative coinage," Congressman Gillibrand and Hanna said in a joint letter to Geithner and Peterson.

"Additionally, the Mint currently serves as the primary production facility for the types of gold and silver coins specified in the Act and would be a natural choice to produce this new coin given its high quality work and technical expertise. Finally, the Mint's proximity to Cooperstown and the Baseball Hall of Fame provides a natural connection between the production site and honoree.
Public Law No: 112-152, by its lack of requiring language, allows for the U.S. Mint to produce the coins at a facility of its choosing.
Up to 50,000 $5 gold coins, 400,000 $1 silver coins and 750,000 half-dollar clad coins will be minted, in proof and uncirculated qualities, based on collector demand.