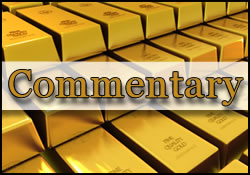 Apparently, the 'realization' about the fifth EU summit's outcome that we referred to in our Friday closing line has begun to settle in among global investors over the weekend.
Almost all traces of optimism that the Marseille meeting engendered were wiped clean of the markets' slate overnight and the lifespan of the after-effects of it is turning out to be on par with that of a common fruit fly. Investors set out to sell equities and commodities with somewhat of a vengeance overnight and brought gold down to a three-week low in the process, firmly breaching the $1,700 as well as the $1,680 support levels in the process.
The undisputed beneficiary of this resurging sentiment of dread was once again the US dollar — it climbed more than three-quarters of a percent on the trade-weighted index to reach 79.30 early on Monday. The greenback — you know, the same greenback that was supposed to be in a mausoleum by now — has advanced nearly 9% since August rolled around while outflows from the euro came in at twice last year's levels during last week's market action. Of course, the ECB rate cut did nothing to improve sentiment for the common currency among would-be investors.
Spot gold dealings opened the New York session this morning with a $35 per ounce loss at $1,676.50 on the bid, and with dimming prospects of the $2,000 Holy Grail being achieved in 2011. A sizeable number of illustrious names have been on the list that called for not only $2K gold to be in the stockings under the holiday trees this season, but also for $2.5K, $3K, and $5K and $10K gold. In reality, gold is trading at November's low of $1,670 and October's $1,620 low is not all that far away, either. The yellow metal's 200 DMA is currently tracing a line at the $1,615-$1,620 levels. Thus far, the 'surprise rally' that had been guaranteed for the holidays has indeed turned out to be a 'surprise' — just not a rally. Some congestion triangles/wedges do resolve to the downside, occasionally, it turns out.
One school of thought (the one involving 'waves') sees a breach of the $1,600 mark as a potential trigger for a spring towards $1,300 or so per ounce. Another school of (shallow) thought as seen on Seeking Alpha today, opines that fund managers who were totally disinterested in gold prior to 2008 have apparently caught gold fever and are "following the lead of [other and more] prominent fund managers." Don't know if that means George Soros, for example — it probably does not. Becoming 'full-fledged' gold bulls at a time when the 'prominent' ones have already begun cashing in their profitable chips raises certain questions best not addressed here. Caveat investor.
However, we do know from history that 'prominent fund managers' can occasionally make monumental blunders by joining certain bull parties way near the apex of the parabola. Following them blindly can be hazardous to wealth. At the moment, the unconstructive combination of lackluster physical demand, negative gold lease rates, high margin requirements, and no growth in open interest is making for a tough closing out in the gold market for the present year, according to veteran observers at Royal Bank of Canada. We did note the environment in which banks are effectively willing to pay one to borrow their gold, please. Takers have apparently been sparse.
All we can expect now is that the predictive crystal ball will be kicked down the road and that 2012 will now be the year forecasted to bring about such lofty achievements. That is, unless that pesky Mayan calendar does turn out to have some validity, in which case nothing matters. For the time being, notwithstanding that it is the traditional time of year to make forecasts for the coming year participants will be eyeing lower support levels and how well they might hold up while keeping close attention on news from Europe at the same time. Book-squaring, window-dressing and assorted other such year-end fun will only intensify ahead of the holidays and will be followed by thinner-than-thin participation in the final four trading sessions of 2011.
Silver dropped $1.1 (3.35%) in early action in New York and drew close to breaching the $31 mark on the bid-side. The white metal's three-month-long 'consolidation' appears to be breaking towards the downside, as is apparently the case with gold. Net speculative length as a percentage of open interest in silver is running well below the 2-year average of 20%. The noble metals headed lower along with the rest of the complex and with commodities overall this morning.
Platinum shed $26 to slip to the $1,487 while palladium fell $19 to the $665 level per ounce. Rhodium was quoted at $1,525 per ounce on the bid. In the background, copper lost 2.4% and black gold declined 1.25% while the euro struggled to maintain the $1.32 area. Dow futures indicated that Friday's 187-point optimism-flavored advance might be at risk of being undone at least in part when the opening bell rang in NYC this morning and promptly sounded an 85-point loss in the index.
Much of what we are witnessing this morning is stemming from the assessments being given about the EU meeting and the problems that it attempted to tackle late last week. Such critiques are flowing freely and not just from market pundits. The IMF has chimed in and said that "what happened last week is important, it's part of the solution, but it's not the solution."
Fiscal coordination, which was Chancellor Merkel's principal goal, is seen as a good idea, but, alas, it is not sufficient in solving the actual problems plaguing Europe. Moody's said that the summit failed to offer 'decisive steps' to end the interminable crisis. Once Soc Gen analyst's pun was that "Moody's captures the mood." The mood of many people at work these days however is nothing to get punny about. The OECD reports some shocking figures on mental health, the workplace, and productivity.
"Two studies published in September and October found that up to 40 percent of Europeans suffer from mental and neurological illnesses each year, and the annual cost of brain disorders is almost 800 billion euros."
Confidence is lacking. Markets told policy makers as much on Monday morning. Italian and Spanish bond yields took flight once again, the euro headed towards the basement, and equity and commodity markets were subjected to a serious drubbing by anxiety-ridden investors. The ECB had to delicately intervene and buy some short-term Italian debt in the wake of the fast-souring sentiment. Making matters worse, if that is still possible at this juncture, Moody's reasserted this morning that it still intends to 'revisit' the ratings of all EU member nations in Q1 of 2012.
The idea of the IMF stepping into the European scene with a boatload of life jackets in the form of various loans has some folks staying up at night with angst. Washington, in particular, is worried that loans that might be made to Italy or to Spain could go sour and that in turn, that could hurt countries that have lent money to the IMF itself. To be fair, no country has ever defaulted on loans it received from the international agency, but here is one time where the shopworn cliché "this time is different' might just apply.
Will tomorrow be different? Join us here and find out.
Jon Nadler
Senior Metals Analyst — Kitco Metals
Jon Nadler
Senior Analyst
Kitco Metals Inc.
North America
Disclaimer: The views expressed in this article are those of the author and may not reflect those of Kitco Metals Inc. The author has made every effort to ensure accuracy of information provided; however, neither Kitco Metals Inc. nor the author can guarantee such accuracy. This article is strictly for informational purposes only. It is not a solicitation to make any exchange in precious metal products, commodities, securities or other financial instruments. Kitco Metals Inc. and the author of this article do not accept culpability for losses and/ or damages arising from the use of this publication.
www.kitco.com and www.kitco.cn
Blog: http://www.kitco.com/ind/index.html#nadler