Collectors put particular emphasis on acquiring high-grade Saint-Gaudens coinage in Heritage's $8.596 million Long Beach Signature® U.S. Coin Auction, February 5-6, 2011, at the Long Beach Convention Center.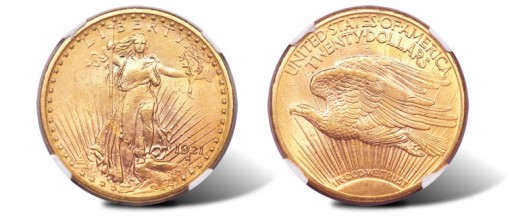 The auction saw a 94% sell-through rate by value and 97% sell-through rate by lot. All prices below include 15% Buyer's Premium.
"I think steady and solid is the best way to categorize the results," said Greg Rohan, President of Heritage Auctions. "Not spectacular, but about what we expected, with a little more on top. Certainly gold continued to be the chief consideration for high-end buyers."
A 1921 Saint-Gaudens $20 MS62 NGC, the second rarest series issue in high grades, was the top lot of the auction, with collectors bidding the coin all the way up to $126,500. The coin is one of very few known and, as stated in the 2008 second edition of the David Akers Handbook of 20th Century United States Gold Coins, 1921 Saint-Gaudens $20s "that grade MS-63 or finer are offered only once in a very long while."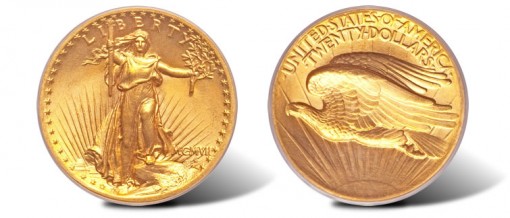 A Premium Gem 1907 $20 High Relief, Flat Rim MS66 PCGS, one of the most highly sought-after of the High Relief Saint-Gaudens varieties, was the second highest lot in the auction, challenging the six figure mark, but coming up just short, as it finished the auction at $97,750. This coin is remarkable for many reasons, not the least of which is that it purely represents the original designs of Augustus Saint-Gaudens, before his death in 1907, and the subsequent changes to his designs, made by longtime rival Samuel Barber, which appeared on future gold coinage.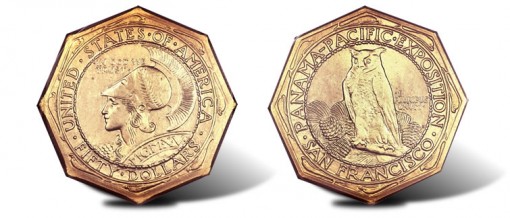 Always a highly anticipated event when they turn up at auction, a 1915-S $50 Panama-Pacific Octagonal MS63 PCGS, the last and greatest coin in an original four-piece commemorative set, lived up to the billing by bringing $86,250, amid spirited bidding, to round out the top trio of the Heritage Long Beach event.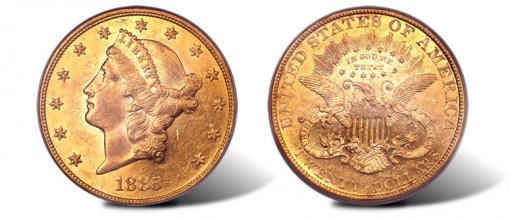 A classic gold rarity, in the form of an 1885 $20 MS61 PCGS, CAC, one of only 751 pieces struck – ranking among the lowest production totals in the entire regular-issue series of U.S. gold coinage – realized $80,500, while a 1920-S $20 MS62 PCGS, CAC, among the most elusive in the Saint-Gaudens series, realized $80,500.
Further highlights include, but are not limited to:
About Heritage Auctions
Heritage Auctions, headed by Steve Ivy, Jim Halperin and Greg Rohan, is the world's third largest auction house, with annual sales more than $600 million, and 500,000+ registered online bidder members. For more information about Heritage Auctions, and to join and gain access to a complete record of prices realized, along with full-color, enlargeable photos of each lot, please visit HA.com.