Described as "the Holy Grail of Sheldon Cents" and recently purchased by noted collector Pete Miller at public auction, a 1795 Reeded Edge Flowing Hair large cent (S-79) now has been certified PCGS G4 by Professional Coin Grading Service.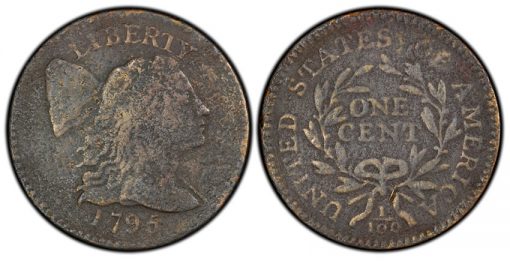 Only eight of these coins are known to exist, and the reason for the reeded edge instead of a plain edge is not known.
"It may be an experimental piece the Mint produced to combat clipping or shaving off copper, similar to reeded edges on silver and gold coins," said Don Willis, President of PCGS, a division of Collectors Universe, Inc. (NASDAQ: CLCT).

"The 1795 Reeded Edge cent is one of the major rarities of early American copper coins, and this particular specimen is cited as the discovery piece. It's the one Henry Chapman first recognized nearly a century ago as an important, previously unknown variety. It sold for $1.75 when Chapman offered it in a 1916 auction; a huge price back then for a low-grade 1795 cent," said Willis.
This coin was the last major Sheldon variety Miller needed to complete his award-winning large cent collection. "I want all my coins successfully graded by PCGS," he explained.
The coin is pedigreed to many well-known collectors including Howard R. Newcomb, Henry C. Hines, Dr. William H. Sheldon, Dorothy Paschal and Denis W. Loring, among others.
Miller acquired it for $431,250 at the Heritage Auctions Platinum Night on January 5 during the 2011 Florida United Numismatists convention. "My first action (on being the winning bidder) was, 'What have I gotten myself into this time?' However, after that, my major concern was how PCGS would handle it," said Miller.
"While I don't consider the coin attractive, it is the third or fourth finest known. I certainly would rather have a much better coin, but I don't believe there will ever be any better than VG," said Miller.
Listed as the "ESM Collection" in the PCGS Set RegistrySM, Miller has 54 sets of half cents, large cents, Flying Eagle, Indian Head and Lincoln cents. 14 of them are ranked number one All Time Finest including his now 100 percent complete Large Cents Flowing Hair Complete Variety Set, Circulation Strikes (1793 – 1796). It has a weighted grade point average (GPA) of 34.17.
Also now 100 percent complete is Miller's number two-ranked All-Time Finest Large Cents Complete Variety Set, Circulation Strikes (1793 – 1857) with a GPA of 49.21.
"The ESM Collection has been a dominant force in the PCGS Set Registry, winning major awards in several categories since 2007. Pete Miller's U.S. Cents Complete Set with Major Varieties, Circulation Strikes and Proof (1793 – present) was inducted into the PCGS Hall of Fame and, undoubtedly, is the finest collection of copper ever assembled," said BJ Searls, Manager of the PCGS Set Registry.
Miller said he does not have any plans at this time for exhibiting the coin, but a PCGS TrueView™ photo of it now is online with his PCGS Set Registry information.
The PCGS Set Registry has more than 54,000 registered sets of U.S. and world coins. For additional information, visit online at www.PCGS.com/setregistry or call PCGS Customer Service at (800) 447-8848.
About PCGS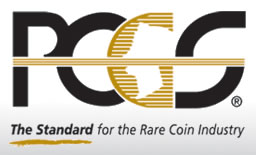 Professional Coin Grading Service (PCGS) is a division of Collectors Universe, Inc. (NASDAQ: CLCT), the leader in third-party authentication and grading services for high-value collectibles including rare coins, trading cards, tickets, autographs, memorabilia and stamps.
With more than 20 million coins graded commanding a total value over $20 billion, PCGS represents the industry standard in third-party certification.
For additional information, visit www.PCGS.com or call PCGS Customer Service at (800) 447-8848.