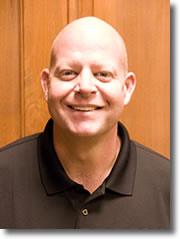 Veteran professional numismatist, Michael D. Printz, has joined the staff of Harlan J. Berk, Ltd. in Chicago.
"When it came to our attention that Mike was no longer affiliated with Larry Whitlow, Ltd., we regarded it as an opportunity of great potential for increasing our dealings in higher-end U.S. rare coins because Mike is a market savvy, knowledgeable numismatist of great integrity.
We certainly are pleased he has agreed to become part of Harlan J. Berk, Ltd. We're confident our dealings in U.S. numismatics now will match what we are known for in the field of classical numismatics," said Harlan J. Berk, President of the company.
A University of Illinois graduate with a Bachelor of Science degree in finance, Printz worked for Larry Whitlow, Ltd. for 19 years until Whitlow sold a portion of his business earlier this year to concentrate on other areas.
"Having specialized in U.S. mint state and proof type, better date 20th century and classic commemoratives, I saw an exceptional opportunity to join Harlan J. Berk, Ltd. because their strong policy of fine customer service matched my own philosophy," said Printz.

"I'm also pleased my imaging skills in U.S. numismatics will complement their already outstanding ancient coins photography department. This will be a win-win for customers and the entire Harlan J. Berk, Ltd. team."
Berk's retail store and gallery are located in downtown Chicago, one block from the famous Daley Civic Center and City Hall, and open Monday through Friday from 9 a.m. to 4:45 p.m. Central time.
For additional information, contact Harlan J. Berk, Ltd., 31 N. Clark St., Chicago, IL 60602. Online: www.HarlanJBerk.com. Phone: (312) 609-0016. Email: mdprintz@hjbltd.com.