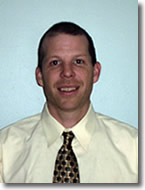 IRVINE, Calif. — Spectrum Numismatics International, Inc., one of the world's largest rare coin, currency and wine dealers, announced today that Matthew Westfall has joined the company in the next step of their continuous expansion.
"Matt Westfall is one of the most respected numismatists in the industry. His incredible knowledge of better date U.S. gold coins, Territorial gold, early U.S. type and dollars, as well as Early Americana is a natural fit with Spectrum's already extensive numismatic staff," said Andrew Glassman, President of Spectrum.
"I am honored to be a part of Spectrum, which is an internationally recognized pre-eminent rare coin, currency and wine dealer," commented Westfall. "I am excited to be able to contribute my expertise to this amazing company."
Westfall has handled extensive numismatic rarities in his career, including exceptional examples of Charlotte, Dahlonega, Carson City, and New Orleans mints. He is a second generation numismatist. Westfall comes to Spectrum from his own company and will be based out of Ohio.
For additional information, contact Spectrum Numismatics International, Inc., 18061 Fitch, Irvine, CA 92614. Toll-free phone number 888-828-2646.
# # #