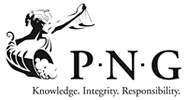 (Edina, Minnesota) — The following brief statement was issued today by the Professional Numismatists Guild regarding the introduction of the first of four new reverse side designs of the familiar Lincoln cent going into circulation this year.
"Based on the overwhelming success of the recently-ended 50 states quarters program, I expect the excellent new Lincoln cents designs will be quite popular with the public. But based on their utter lack of buying power and the costs to produce them, I wonder how much longer pennies will continue to be minted," said Gary Adkins of Edina, Minnesota, President of the Professional Numismatists Guild (www.PNGdealers.com), a non-profit organization composed of the country's top rare coin dealers.
"The United States stopped making half-cent denomination coins in 1857. The time may be near for halting production of billions of cents every year."
# # #