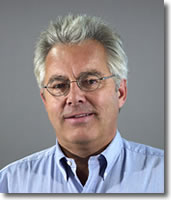 (Berlin, Germany) — As part of the company's expansion of services to collectors and dealers of world coins, Professional Coin Grading Service (PCGS) officials will be actively involved in the huge World Money Fair 2009 (http://www.worldmoneyfair.ch/wmf/english/index.html) in Berlin, Germany, February 6 – 8, 2009.
Don Willis, PCGS President, and Muriel Eymery, PCGS Director of International Business Development, will host a trade show booth to exhibit representative examples of PCGS-certified world coins and discuss PCGS' latest authentication and grading services.
They will have multi-language brochures in English, German, French, Spanish, Polish, Russian and Mandarin Chinese, as well as a continuously running video display about the PCGS grading process.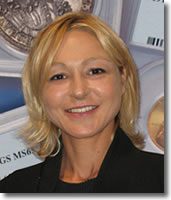 "This is one of the most important numismatic events in the world, and this will be PCGS' second consecutive year of participation as we continue to increase our services and products for world coins," said Willis.
"Muriel and I will be meeting with a number of mint directors and other officials from around the world, as well as collectors and dealers, to talk about the success PCGS has experienced in recent years with certification of vintage and modern commemorative world coins."
Willis will be available to personally meet with collectors and dealers in informal, one-on-one "Meet the Expert" meetings at the PCGS booth (B-17) from 9 a.m. to 11 a.m. on opening day, Friday, February 6.
The 38th World Money Fair will be one of the world's largest numismatic events of 2009. There will be over 270 international exhibitors and an anticipated 12,500 visitors. The German Mint plans to launch its fourth two-Euro commemorative coin at the show.
PCGS is a division of Collectors Universe, Inc. (NASDAQ: CLCT). For additional information about PCGS, call (800) 477-8848 or visit online at www.PCGS.com.
# # #