Gold and platinum rose on Thursday as the U.S. dollar fell. New York gold and platinum futures gained 1.5 percent and 0.5 percent, respectively. Silver dropped slightly by 0.07 percent.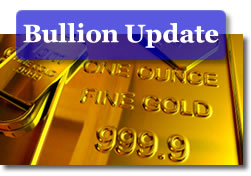 February crude-oil fell for the third consecutive day. Oil lost 93 cents, or 2.2 percent, to close to $41.70 a barrel. And according to AAA, the average price for regular unleaded gasoline rose 3.5 cents to $1.762 a gallon.
March silver dropped less than a penny to close at $11.097 an ounce.
January platinum rose $4.50 to end at $994.60 an ounce.
Gold for February gained $12.80 to settle at $854.50 an ounce.
"Precious metals price action turned positive on Thursday in New York, following weaker dollar values in the wake of dismal employment data," said senior analyst Jon Nadler at Kitco Bullion Dealers.

"The trade was largely dollar-driven as bullion and the greenback each tallied 1.5% moves – in the opposite direction, of course," added Nadler.
Gold, considered a hedge during times of high inflation and economic uncertainty, tends to follow oil and move opposite to the U.S. dollar. A rising greenback makes dollar-denominated commodities, like bullion, more expensive for holders of other world currencies. When prices are falling and economic activities are shrinking, gold prices tend to move lower.
In bullion coin news, U.S. gold and platinum coin prices will be adjusted based on London Fix weekly averages, according to a United States Mint announcement.
Check out CoinNews market resources at Live Bullion Spots, the Silver Coin Calculator, U.S. Mint Collector Bullion Coin Prices, and the Inflation Calculator.