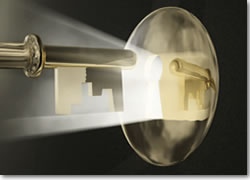 Deep seas, adventure, mystery, suspense and a battle over who owns a sunken treasure … they are the trappings of an action-adventure movie that could make hundreds of millions.
But it's not a movie. The money involved is no exaggeration and these are no mere plots titles. Everything is real. Florida based exploration, shipwreck and recovery company Odyssey Marine and the Spanish government have been waging a battle within the middle of a courtroom.
At stake are the rights to 17 tons of silver and gold coins – an enormous and extremely valuable coin hoard Odyssey discovered within the 'Black Swan', the code name they gave to the colonial-era shipwreck lying on the floor of the Atlantic Ocean.
On Thursday, Judge Mark Pizzo of U.S. District Court in Tampa ruled that Odyssey Marine must provide the location of the Black Swan and provide Spain an opportunity to inspect the treasure. In return, all information must remain confidential to protect Odyssey's interests.
A brief look into the struggles between Odyssey Marine and Spain over the 'Black Swan' treasure
Odyssey searched for, found, filed claim and hauled the treasure up in May of 2007. To secure the silver and gold coins and other artifacts, Odyssey moved the treasure to an undisclosed location somewhere in Florida. Its location and that of the Black Swan has been kept secret.
Odyssey has said they followed all the necessary requirements and the discovery was within international waters. In a Reuters article, the company was quoted as saying:
"The recovery was conducted in conformity with Salvage Law and the Law of the Sea Convention, beyond the territorial waters or legal jurisdiction of any country … We do not believe that the recovery is subject to sovereign immunity by any nation pursuant to the Law of the Sea Convention."
The Spanish government, however, has eyed the discovery and resulting secrecy with suspicion, contending the ship, coins and artifacts could be Spain's. From the near beginning, conflicts between Spain and Odyssey ensued. On two different occasions in July and October of 2007, Spanish local courts very aggressively issued orders to seize, detain and search Odyssey vessels.
The latest legal battles have been through the court in Tampa. A civil trial later this year will determine ownership rights.
For more information and another perspective, the following AFP article is provided: