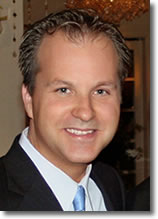 (Mandeville, Louisiana) – Nationally-known rare coin dealer Paul Hollis, 36, of Mandeville, Louisiana will formally announce his candidacy for the Republican Party's nomination for the United States Senate on May 12. A number of prominent numismatists are on his campaign committee, such as John Albanese, Jeff Garrett, Paul Montgomery and Douglas Winter.
Hollis began collecting coins at the age of six after receiving a Peace dollar from his grandmother. In recent years, millions of viewers watched him on air when he hosted "The Coin Vault" television program on the Shop at Home network, and he also is known by many collectors and dealers from his earlier work as chief numismatist at Blanchard and Company in New Orleans.
A political science graduate of Louisiana State University, he is the owner of Paul Hollis Rare Coins in Mandeville, Louisiana. In addition to rare U.S. numismatic items, he specializes in ancient coins that circulated during the lifetime of Jesus Christ.
Read the rest of this numismatic news article »
{ 0 comments }