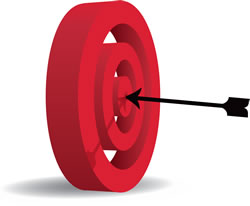 Second-guessing the United States Mint is exceptionally easy to do. They're the "big guys" with an array of products and programs that make them a bullseye for attention. They're also a government entity and it's not exactly easy or prudent for them to respond to criticism, making arm-chair judgments against them more likely to go unchallenged.
An aggressive marketing campaign by the Mint along with early and embarrassing mint coin errors has provided public notice of the new Presidential $1 Coins. While the Mint should be held accountable for errors or mistakes in decisions, how much criticism do they merit for the lack of progress in getting the new Presidential Dollars used in daily circulation?
Despite the fact that the Mint has already reported nearly 760 million presidential coins minted without the Madison dollars, a significant portion of the public has never received the new coin in daily change. I live in one of the largest cities in the nation, San Antonio, and have yet to experience someone handing me one. Further, asking for and getting the coins at many banks has been a challenge in itself.
Read the rest of this numismatic news article »
{ 3 comments }