California fractional gold coins are up for sale in Teletrade's live auction this Sunday, June 22. As Teletrade aptly described the coins in a recent announcement, "these tiny enigmatic gold pieces are shrouded in historic controversy, celebrated by curiosity, and are sought-after favorites of many collectors."
Click Each Coin Image for More – Fractional Gold Highlights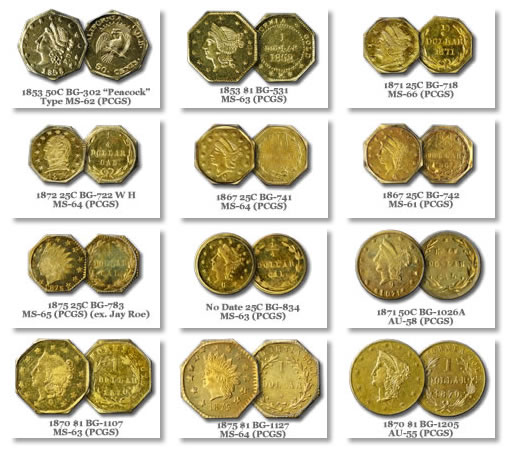 These round or octagonal "Old West" gold pieces were privately issued in denominations of quarter-dollars, half-dollars and dollars. Early coins were essential in combating small change shortages, even though they were not minted by the government. And that is just a part of their unique history.
Read the rest of this numismatic news article »
{ 0 comments }