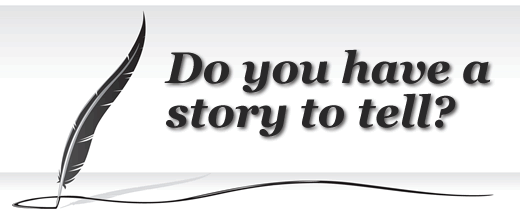 Great numismatic or coin stories can originate from anywhere and anyone. While you can be, you don't need to be a professional journalist or blogger to contribute to news, write articles, or share an experience that other collectors would find interesting.
Whether you have something ready for distribution, like a press release, a finished article that you want other collectors to see, or a story you need help in relaying, CoinNews is interested and waiting to hear from you.
What do you have to do? Simply enter your information below, and we'll get back with you promptly. (Please send story suggestions using our contact page.)
CoinNews would like to thank you in advance for your interest and passion in spreading numismatic knowledge.
Terms for submission of freelance contributions
For contributors supplying material to CoinNews
Published: 05 January 2007
CoinNews is happy to publish material which is supplied by freelance contributors. This material is showcased in our titles daily and appreciated worldwide by our readers and users of the websites on which it appears.
It is very important for both parties that there is a clear understanding early on over who can exercise which rights in the material. As is the case with other publishers, we need to have certain rights to allow us to do things with the contents of the titles and the websites.
One example is that CoinNews may allow its content on our own and other websites and those of other third party hosts. This gives our material much greater exposure and ensures that the quality writing we publish in CoinNews is widely available to interested readers on a variety of websites.
We also can supply our contents to a range of other outlets and license rights.
Contributors will note that apart from the right of first publication, which in most cases has to be ours exclusively, all CoinNews's other rights are non-exclusive which means that contributors can also freely promote the material themselves.
Accordingly, freelance contributors should be aware that the Terms set out below are the terms of business that will apply to all material you may provide to us, however supplied: commissioned, sent on spec or whatever.
These Terms will not be varied. The only exception would be in the event that the Editor of CoinNews has expressly agreed in writing to a variation of the Terms, which is certainly possible. If any contributor is not happy with the Terms then they should not offer us any material, or accept any commission from us. Any material supplied to us for publication is deemed to have been supplied in full knowledge and acceptance of these Terms.
TERMS
1. The important point for you is that you retain copyright in the material. (In these Terms, "material" means any copyright work as set out in the Copyright, Designs and Patents Act 1988 as amended, so includes all forms of content such as written, photography, graphic, and – online – audio visual or sound)
2. For its part, CoinNews has the following rights over the material:
2.1 the exclusive, worldwide right to first publication;
2.2 the non-exclusive right to publish, syndicate, distribute and exploit the material in all present and future media and formats, including print, electronic, telephony, online and others. If your material is syndicated by us to an end user customer as an individual piece of work in print ("spot sale") you will receive 50% of the net revenue attributable to that sale;
2.3 the non-exclusive right to include the material on any website and in any database, archive or library on- or off-line or in any other present or future media; and
2.4 non-exclusive reprographic rights
3. All the rights detailed above may be exercised by CoinNews or by others to whom we have licensed these rights. You will note that the rights we get under points 2.2 – 2.4 are non-exclusive so you are also free to exercise these rights yourself.