Spectrum Group International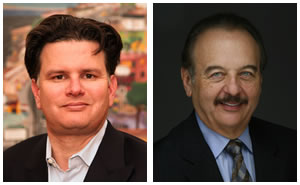 Spectrum Group International, Inc., a Fortune 500 company, is the largest global trading and collectibles network in the world and is adding yet another international location with the launch of Spectrum Group France SAS in Paris. Just weeks ago, Spectrum Group announced the opening of subsidiary A-Mark Precious Metals' new office in Vienna, Austria.
Paris operations will be headed by Kerry Pieropan, a veteran numismatist with more than 20 years experience, most of which has been at Spectrum Group subsidiary, Spectrum Numismatics International. As the senior executive in charge of the Paris office, Pieropan will be tasked with leading the numismatic buying and selling efforts as well as overseeing development and business operations [...]
IRVINE, Calif. -- Spectrum Group International, Inc., a consolidated global collectibles network, is a leading auctioneer of stamps, coins, arms, armor and militaria, and...