Coinworks has just sold the Proof 1923 Halfpenny for a world record price of $500,000. The only proof example of Australia's rarest halfpenny available to collectors, the iconic copper was quickly snapped up by a prominent Sydney family.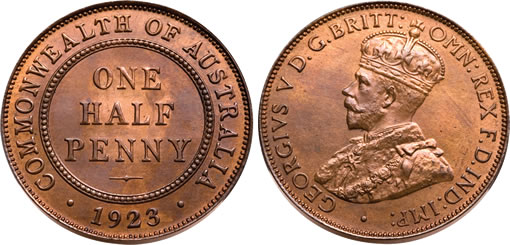 The family's story is not merely one of Australian history, but how a passion for collecting can comfortably co-exist with informed investment.
One member of the family spearheads the interest in rare coins, that interest commencing at the age of seven when the grandmother died, leaving a small tin of sovereigns. The grandmother's gift seeded a collecting spirit that endures to this day; the sovereigns still part of the family's holding.