The Royal Mint has introduced the complete gold versions and the 1oz silver edition of their 2024 Britannia bullion coins.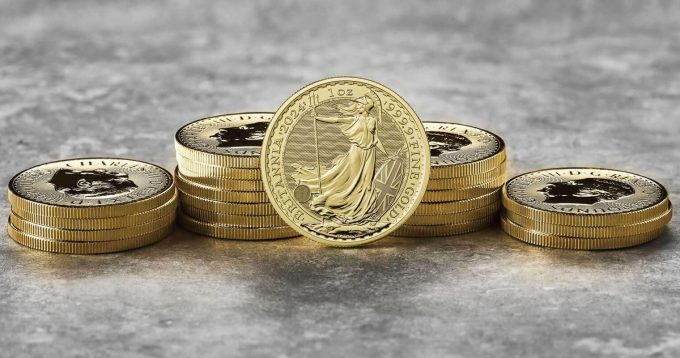 Obverses of the coins showcase the official coinage portrait of King Charles III by Martin Jennings.
Created by Philip Nathan, the reverses of these bullion coins feature a rendition of Britannia, which has appeared on the Britannia bullion series since their debut in 1987. Britannia is portrayed with symbols that represent the values of the nation: a shield symbolizing protection, an olive branch symbolizing peace, and a trident symbolizing her maritime connections.
"We're pleased to launch the first bullion coins from the 2024 Britannia Bullion range. Our Britannia bullion range is one of the most sought after in the world, with its innovative security features making it appealing for investors. Simply by moving the coin you can authenticate it as a genuine Royal Mint product, giving investors complete confidence, whether they are buying directly from us or from our partners," said Andrew Dickey, Director of Precious Metals for The Royal Mint.
Britannia bullion coin security features include:
Britannia's shield proudly displays the Union flag, enhanced with intricate tincture lines.
A latent image that changes from a padlock into Britannia's iconic trident.
Surface animation which breathes life into the sparkling waves in the background.
Micro-text, providing the coin with decoration and protection.
Ordering
Britannia 2024 bullion coins are available to order from The Royal Mint's website.
Britannia bullion coins are renowned for their reliability, with their weight and quality verified at the centuries-old annual Trial of the Pyx in Goldsmith's Hall. Bullion coins from The Royal Mint are exempt from Capital Gains Tax for UK residents due to their status as legal British currency.
The 1kg, quarter-ounce, and tenth-ounce silver versions, along with the one-ounce platinum edition, are scheduled for release in late 2023. The tenth-ounce platinum coin will be available in early 2024.