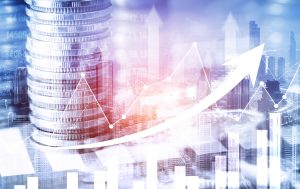 Precious metals mostly declined on Friday, while posting mixed results for the week, with both gold and silver gaining for the first time in four weeks, and platinum and palladium falling for a second week in a row.
Gold for August delivery lost $25.90, or 1.3%, to settle at $1,969.60 an ounce on the Comex division of the New York Mercantile Exchange, trimming its weekly gain to 1.3%.
On Thursday, gold ended at its highest point since May 15. Year to date, the yellow metal is showing a gain of 7.9%.
As we look ahead to next week, Kitco News offers the following forecasts via their Wall Street & Main Street surveys:
"This week, 19 Wall Street analysts participated in the Kitco News Gold Survey. Among the participants, ten analysts, or 53%, were bullish on gold in the near term. At the same time, five analysts, or 26%, were bearish for next week, and four analysts, or 21%, saw prices trading sideways.

Meanwhile, 509 votes were cast in online polls. Of these, 307 respondents, or 60%, looked for gold to rise next week. Another 124, or 24%, said it would be lower, while 78 voters, or 15%, were neutral in the near term."
Elsewhere, silver for July delivery declined by 24 cents, or 1%, to close at $23.747 an ounce. Silver prices climbed 1.7% this week. On Thursday, silver marked its highest settlement since May 19. Year to date, silver has decreased by 1.2%.
Exploring other precious metals, during Friday and throughout the week:
July platinum shed $6.60, or 0.7%, to end at $1,003.50 an ounce, resulting in a weekly loss of 2.4%.

Palladium for September delivery increased by $12.80, or 0.9%, to close at $1,403.50 an ounce, reducing its weekly decline to 1.4%.
Examining the year-to-date results, platinum has witnessed a decline of 7.3%, while palladium has sustained a sizable loss of 21.9%.
US Mint Bullion Sales in 2023
When analyzing U.S. Mint bullion sales on a week-over-week basis, the Mint's bullion products exhibited significant increases and a broader range. Here are the specific comparisons for each product:
American Gold Eagles: 28,500 ounces against 18,000 ounces
American Gold Buffalos: 8,500 ounces compared to 6,000 ounces
American Silver Eagles: 693,000 ounces against 47,000 ounces
American Platinum Eagles: 1,200 ounces compared to 0 ounces
The table below presents a breakdown of U.S. Mint bullion products sold, with columns indicating the number of coins sold (not total ounces) during different time periods.
US Mint Bullion Sales (# of coins)
Friday / June
Last Week
Week
February
March
April
May
2023 Sales
$50 American Eagle 1 Oz Gold Coin
0
18,000
8,000
41,500
211,000
159,000
60,500
590,000
$25 American Eagle 1/2 Oz Gold Coin
0
0
18,000
8,000
1,000
8,000
18,000
72,000
$10 American Eagle 1/4 Oz Gold Coin
0
0
14,000
12,000
10,000
12,000
32,000
146,000
$5 American Eagle 1/10 Oz Gold Coin
0
0
80,000
85,000
10,000
35,000
80,000
325,000
$50 American Buffalo 1 Oz Gold Coin
0
6,000
8,500
19,500
73,000
61,000
47,000
259,500
$1 American Eagle 1 Oz Silver Coin
0
47,000
693,000
900,000
900,000
900,000
1,593,000
8,242,000
$100 American Eagle 1 Oz Platinum Coin
0
0
1,200
N/A
7,500
500
1,200
9,200