Bullion demand in May for Australian silver products increased for a fourth month in a row, the latest figures from The Perth Mint of Australia show. The Mint's data also reflected solid strength for its gold products after sales slowed in April.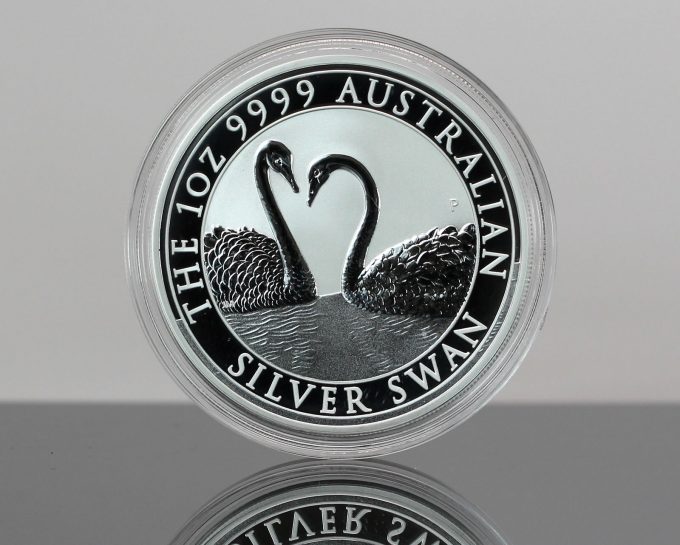 The Mint's bullion gains measured against a second month of tumbling precious metals with May LBMA prices falling 3.8% for gold and 7.1% for silver.
Perth Mint Bullion Sales in May 2022
Perth Mint sales in May of minted silver coins and silver bars combined to 2,217,582 ounces — the most since January, marking gains of 4.6% from April and 30.4% from May 2021.
"The upward trend in sales of silver coins has been in play for a few years and orders in May confirmed it is set to continue awhile yet," said General Manager Minted Products, Neil Vance. "We've been running at maximum output for some months but are always looking for additional manufacturing efficiencies to be able to meet the needs of our distributors worldwide."
The Mint's year-to-date silver sales at 10,006,195 ounces are 23.7% higher than the 8,092,608 ounces sold during through the same period last year.
May sales of the Mint's gold coins and gold bars combined to 98,515 ounces, registering increases of 21.7% from April and 8.1% from May 2021.
"Demand for gold coins was also strong, boosted by the US market where we fulfilled some large orders for fractionals (1/2oz or smaller) during the month," Vance said.
Year-to-date gold sales at 440,813 ounces are 15.8% lower than the 523,462 ounces sold in the first five months of last year.
Perth Mint Gold and Silver Sales by Month
Below is a monthly summary of Perth Mint bullion sales from May 2021 to May 2022. The figures show monthly ounces of gold and silver shipped as minted products by The Perth Mint to wholesale and retail customers worldwide. It excludes sales of cast bars and other Group activities including sales of allocated/unallocated precious metal for storage by the Depository.
Perth Mint Bullion Sales (in troy ounces)
Silver
Gold
May 2022
2,217,582
98,515
April 2022
2,119,491
80,941
March 2022
1,649,634
121,997
February 2022
1,632,323
72,651
January 2022
2,387,165
66,709
December 2021
1,733,293
54,861
November 2021
1,530,598
115,872
October 2021
1,352,275
59,750
September 2021
1,789,926
98,753
August 2021
1,467,229
53,976
July 2021
1,302,723
70,658
June 2021
1,823,029
72,910
May 2021
1,700,807
91,146