Australian bullion sales maintained a firm pace in May for both gold and silver products, according to figures from The Perth Mint of Australia.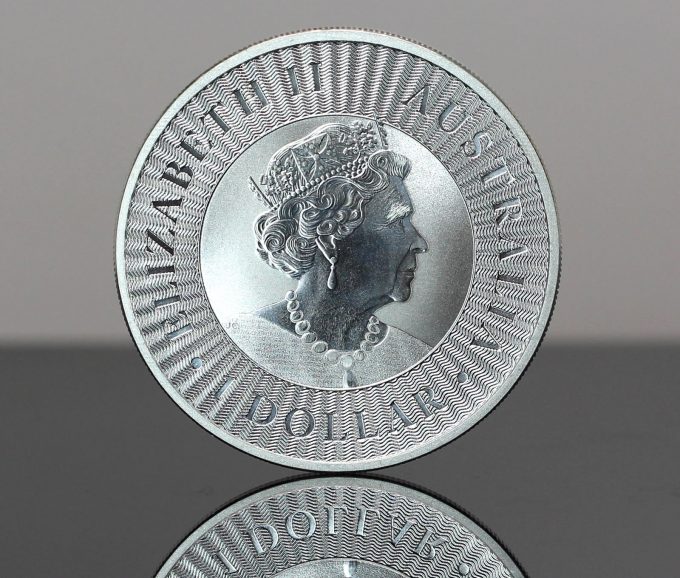 Sales of minted bullion coins and bars slowed some from the prior month but ballooned from a year earlier.
"A sharp rally in both gold and silver prices driven by weakness in the US dollar, a decline in bond yields and a sharp fall in cryptocurrencies, encouraged investors back into precious metal markets during May 2021," said Jordan Eliseo, Perth Mint Manager, Listed Products and Investment Research.
LBMA prices in May soared 7.5% for gold and surged 6.8% for silver.
Bullion Sales in May 2021
Perth Mint sales of silver coins and silver bars tallied to 1,700,807 ounces last month, slipping 5.4% from April but soaring 70.6% from May 2020.
"May was another extremely successful month for silver bullion coins — our capacity to produce again being challenged by the level of demand from key markets such as Germany and the United States," noted Neil Vance, Perth Mint General Manager Minted Products.
Year-to-date silver sales of 8,092,608 ounces are 17.1% higher than the 6,912,643 ounces sold in the same period last year.
May sales of the Mint's gold coins and gold bars reached 91,146 ounces, falling 10.1% from April while jumping 43.8% from May 2020.
For the year to date, gold sales of 522,732 ounces are 49.8% higher than the 348,892 ounces sold during the first five months of last year.
Perth Mint Gold and Silver Sales by Month
Below is a monthly summary of Perth Mint bullion sales from May 2020 to May 2021. The figures show monthly ounces of gold and silver shipped as minted products by The Perth Mint to wholesale and retail customers worldwide. It excludes sales of cast bars and other Group activities including sales of allocated/unallocated precious metal for storage by the Depository.
Perth Mint Bullion Sales (in troy ounces)
Silver
Gold
May 2021
1,700,807
91,146
April 2021
1,798,210
101,379
March 2021*
1,600,000
130,000
February 2021
1,830,707
124,104
January 2021
1,162,884
76,103
December 2020
941,767
76,806
November 2020
1,119,296
84,158
October 2020
1,228,713
38,367
September 2020
1,677,383
62,637
August 2020
1,431,036
67,462
July 2020
1,567,900
56,104
June 2020
1,573,752
44,371
May 2020
997,171
63,393
*Perth Mint published approximated sales data for March. Specifically, the Mint stated that during March it shipped "more than 130,000 troy ounces of gold and almost 1.6 million troy ounces of silver."