Australian bullion totals ended mixed in April compared to March with product sales in gold lower and those in silver higher, according to figures from The Perth Mint of Australia.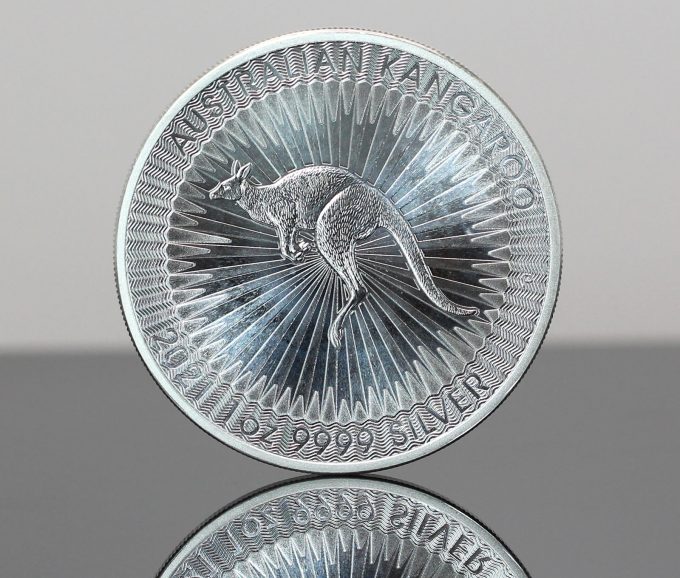 The Mint did note that demand for their products outpaced their manufacturing capacity, and that their sales are "running at double long-term averages."
"Demand for precious metals across our product range was robust again in April 2021, with a modest rally in precious metal prices encouraging investors that the pullback in the sector since August 2020 may be coming to an end," said Jordan Eliseo, Manager, Listed Products and Investment Research.

"Sales of gold and silver minted products during the month were approximately twice their long-run averages, while we also saw minor inflows into our ASX listed ETF, PMGOLD."
Perth Mint sales for the month happened against a backdrop of surging precious metals with LBMA prices in April advancing 4.5% for gold and rising 7.8% for silver.
Bullion Sales in April 2021
April sales of the Mint's gold coins and gold bars totaled 101,379 ounces, marking declines of about 22% from March and 15.9% from April 2020.
We "sold every Australian Kangaroo 1oz gold bullion coin we could make — the dip in output compared to March explained by the fact that some coin presses were required to fulfill orders for the pure platinum version of our popular Kangaroo coin series," said Neil Vance, General Manager Minted Products.
For the year to date, gold sales of 431,586 ounces are 51.2% ahead of the 285,499 ounces sold during the first four months of last year.
Perth Mint sales of silver coins and silver bars reached 1,798,210 ounces last month, climbing 12.4% from March but sliding 15.3% from April 2020.
"Demand for Australian Kangaroo 1oz silver bullion coins continued to outpace manufacturing capacity and as a result the product was again allocated to wholesale clients worldwide," Vance noted.
Year-to-date silver sales of 6,391,801 ounces are 8.1% higher than the 5,915,472 ounces sold in the same period last year.
Perth Mint Gold and Silver Sales by Month
Below is a monthly summary of Perth Mint bullion sales from April 2020 to April 2021. The figures show monthly ounces of gold and silver shipped as minted products by The Perth Mint to wholesale and retail customers worldwide. It excludes sales of cast bars and other Group activities including sales of allocated/unallocated precious metal for storage by the Depository.
Perth Mint Bullion Sales (in troy ounces)
Silver
Gold
April 2021
1,798,210
101,379
March 2021*
1,600,000
130,000
February 2021
1,830,707
124,104
January 2021
1,162,884
76,103
December 2020
941,767
76,806
November 2020
1,119,296
84,158
October 2020
1,228,713
38,367
September 2020
1,677,383
62,637
August 2020
1,431,036
67,462
July 2020
1,567,900
56,104
June 2020
1,573,752
44,371
May 2020
997,171
63,393
April 2020
2,123,121
120,504
*Perth Mint published approximated sales data for March. Specifically, the Mint stated that during March it shipped "more than 130,000 troy ounces of gold and almost 1.6 million troy ounces of silver."