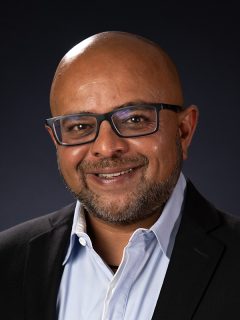 The Certified Collectibles Group® (CCG®) is pleased to announce the promotions of Harshen Patel and Scott Heller, two of its longest-serving employees. Harshen Patel has been promoted to Vice President of Certified Guaranty Company® (CGC®), and Scott Heller has been promoted to Vice President of Sales at Numismatic Guaranty Corporation® (NGC®).
Amid a thriving collectibles market, the CCG companies are experiencing rapid growth, with dedicated and talented individuals rising through the professional ranks. Patel and Heller each embody the passion and commitment that are hallmarks of CCG, which has helped them to provide the highest level of service to the companies' customers.
Patel joined CCG over 22 years ago, starting out at NGC. In 1999, he transitioned to CGC and quickly became an integral part of the team that built the foundation for CGC's success.
Patel has consistently brought his tireless work ethic and strategic leadership to many areas of CGC, including business development, inventory management, product development and marketing. The professionalism and customer focus that Patel has demonstrated over the years to earn the trust of the collectibles community have also been an asset to CCG as it grows its trading card and sports card certification services.
"Being a part of the world's largest grading service for collectibles is extremely rewarding," said Patel. "CCG's incredible growth over the years makes me proud as well as excited for new opportunities that are just around the corner."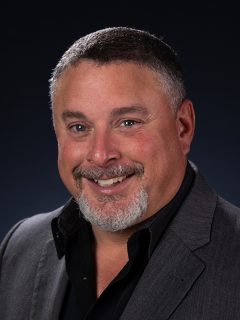 Heller has worked at NGC for over 27 years. In that time, he has developed NGC's highly successful bulk coin program, cultivated key customer relationships and managed cross-functional operations.
While Heller has excelled in each of these areas, perhaps his greatest contribution is his "whatever it takes" approach to meeting the needs of NGC's customers. His example and leadership, emphasizing customer satisfaction and goodwill, has differentiated NGC from the competition and helped make the company what it is today.
"The relationships that I have built at NGC, with colleagues and customers, are my favorite part of this journey," commented Heller. "My goal is to further develop and expand these relationships with exciting, new initiatives and the best service in the industry."
"Harshen and Scott are two highly regarded individuals both within our companies and outside of them," said Steven R. Eichenbaum, CEO of CCG. "Over the years, each has contributed significantly to our success and growth. Congratulations to you both, and thank you for your dedication."
Together, the CCG companies have certified nearly 60 million collectibles, becoming the largest provider of collectibles services in the world. Interested in joining our team and seeing where a career in collectibles takes you? Visit collectiblesgroup.com/careers.
About Certified Collectibles Group® (CCG®)
CCG is the world's leading provider of expert, impartial and tech-enabled services that add value and liquidity to collectibles. The CCG companies include Numismatic Guaranty Corporation® (NGC®), Numismatic Conservation Services™ (NCS®), Paper Money Guaranty® (PMG®), Certified Guaranty Company® (CGC®), Classic Collectible Services® (CCS®), Certified Sports Guaranty™ (CSG™), Authenticated Stamp Guaranty® (ASG®) and Collectibles Authentication Guaranty® (CAG®). Since 1987, the CCG companies have certified more than 60 million coins, banknotes, comic books, trading cards, sports cards, stamps, estate items and related collectibles. Today, CCG serves the world of collectibles online and at its offices in the United States, United Kingdom, Germany and China. To learn more, visit collectiblesgroup.com
© 2021 Certified Collectibles Group. All rights reserved.
NGC, NCS, PMG, CGC, CCS, CSG, ASG, CAG and CCG are the registered trademarks or unregistered trademarks of Numismatic Guaranty Corporation of America, and/or its related companies in the United States and/or other countries. All other names and marks referenced in this release are the trade names, trademarks, or service marks of their respective owners.