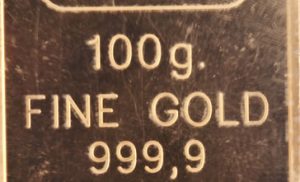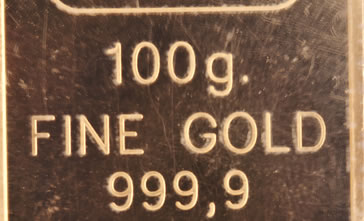 Precious metals moved mostly lower on Friday and they were divided on the week. Gold was near unchanged on the day, rising very modestly following two straight daily losses, and slipped less than $3 from a week ago.
Gold for December delivery inched higher by 50 cents, or 0.03%, to $1,947 an ounce on the Comex division of the New York Mercantile Exchange.
"Prices have endured a roller-coaster week amid weak positioning, delayed stimulus package agreement, a bounce in the U.S. dollar and real rates," Reuters quoted Standard Chartered analyst Suki Cooper.
Gold prices shed 0.1% this week after sinking 3.9% last week. Before then, gold logged nine straight weekly increases that had boosted prices by a combined 20.5%. Earlier this month, on Aug. 6, gold marked a record settlement of $2,069.40 an ounce. The yellow metal is currently 27.8% higher on the year to date.
In looking ahead to next week, Kitco News offers the following forecasts via their Wall Street & Main Street surveys:
"This week, 15 Wall Street professionals took part in this week's poll. Sentiment was evenly split between the bulls and the bears, with each side getting 7 votes or 47%. One analyst, or 7%, expected prices to trade sideways…

A total of 2,830 votes were cast in an online Main Street poll. Of these, 1,596 respondents, or 56%, looked for gold to rise in the next week. Another 702, or 25%, said lower, while 532 voters, or 19%, were neutral."
Elsewhere, silver for September delivery fell 41.5 cents, or 1.5%, to settle at $26.732 an ounce. Silver futures traded 2.5% higher this week after plunging 5.3% last week. Before its last weekly loss, silver prices had jumped 57.6% through nine consecutive weekly gains. The precious metal is 49.2% higher on the year.
In PGM futures on Friday and for the week:
October platinum dipped 80 cents, or 0.09%, to $926.10 an ounce, for a 3.4% weekly decline.

Palladium for September delivery declined $6.60, or 0.3%, to $2,180.30 an ounce, but gained 1.7% on the week.
The two are divided on the year so far with platinum 5.3% lower and palladium 14.2% higher
London Precious Metals Prices (LBMA)
London precious metals prices ended mostly lower on Friday and split on the week. In comparing their levels from Thursday PM to Friday PM:
Gold declined $2.80, or 0.2%, to $1,924.35 an ounce.
Silver fell 6.5 cents, or 0.2%, to $26.85 an ounce.
Platinum declined $16, or 1.7%, to $900 an ounce.
Palladium rose $27, or 1.2%, to $2,190 an ounce.
In LBMA weekly results, gold fell 1.1%, silver gained 0.5%, platinum lost 5.5% and palladium rose 2.1%.
US Mint Bullion Sales in 2020
United States Mint bullion products registered divided gains compared to a week ago with silver sales higher and gold sales lower. In week-over-week comparisons:
Sales of American Gold Eagles jumped 29,500 ounces after increasing by 41,000 ounces last week.

Sales of American Silver Eagles moved ahead 1 million ounces after having increased 675,000 ounces last week.

Sales of American Buffalo gold increased 4,000 ounces after they advanced by 12,000 ounces last week.
Below is a sales breakdown of U.S. Mint bullion products with columns listing the number of coins sold during varying periods. Products with an asterisk (*) are no longer available.
US Mint Bullion Sales (# of coins)
Friday
Last Week
This Week
June
July
August
2020 Sales
$50 American Eagle 1 Oz Gold Coin
0
41,000
16,500
42,500
107,500
86,000
521,000
$25 American Eagle 1/2 Oz Gold Coin
0
0
6,000
2,000
4,000
6,000
51,000
$10 American Eagle 1/4 Oz Gold Coin
0
0
12,000
2,000
10,000
12,000
76,000
$5 American Eagle 1/10 Oz Gold Coin
0
0
30,000
0
35,000
30,000
240,000
$50 American Buffalo 1 Oz Gold Coin
0
12,000
4,000
7,500
30,000
22,500
178,500
$1 American Eagle 1 Oz Silver Coin
0
675,000
1,000,000
1,398,000
1,084,500
2,593,000
16,294,000
America Samoa 5 oz Silver Coin*
0
0
0
0
0
0
45,000
Weir Farm 5 oz Silver Coin*
0
0
0
0
0
0
45,000
Salt River Bay 5 oz Silver Coin*
0
0
0
0
0
0
45,000
Marsh Billings 5 oz Silver Coin*
0
0
0
0
45,000
0
45,000
$1 American Eagle 1 Oz Platinum Coin*
0
0
0
0
0
0
56,500