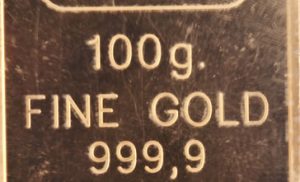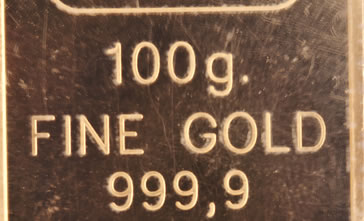 Palladium prices advanced Friday, padding their weekly increase. Gold, silver and platinum also climbed on the day but they still notched their second straight week of losses.
Gold for April delivery on Friday rose $5.30, or 0.4%, to settle at $1,484.60 an ounce on the Comex division of the New York Mercantile Exchange.
"Finally gold starting to stabilize here. As we are seeing monetary stimulus hit the market and it is providing little bit of bounce not just in gold also in equities," Reuters quoted Edward Moya, a senior market analyst at broker OANDA. "As we get beyond this initial risk-on day, we probably will start to see gold have a better outlook as the scramble for cash has exhausted and lot more investors remaining confident that it will maintain its safe-haven status."
Gold futures traded 2.1% lower this week after falling 9.3% last week. On Wednesday, they ended at $1,477.90 an ounce for their weakest settlement since Dec. 12. The yellow metal is down 2.5% for the year to date.
In looking ahead to next week, Kitco News offers the following forecasts via their Wall Street & Main Street surveys:
"Thirteen market professionals took part in the Wall Street survey. There were nine votes, or 69%, for higher prices next week. No respondents were bearish, although four, or 31%, were neutral or called for sideways prices.

Meanwhile, 1,163 votes were cast in an online Main Street poll. A total of 589 voters, or 51%, looked for gold to rise in the next week. Another 365, or 31%, said lower, while 209, or 18%, were neutral."
Elsewhere, silver for March delivery added 25.1 cents, or 2.1%, to settle at $12.385 an ounce. Silver futures traded 14.6% lower this week after sinking 16% last week. On Wednesday, they finished at $11.772 an ounce for their lowest close since Jan. 22, 2009. They are 30.9% lower on the year.
In PGM futures on Friday and for the week:
April platinum tacked on $25.70, or 4.3%, to $622.50 an ounce, but dropped 16.3% on the week.

Palladium for June delivery rose $10.80, or 0.7%, to $1,540.20 an ounce, for a 2.1% weekly gain.
The two are lower on the year so far with platinum down 36.3% and palladium off 19.3%.
London Precious Metals Prices
Most London precious metals prices gained on the day. In comparing their levels from Thursday PM to Friday PM:
Gold rose $20.15, or 1.4%, to $1,494.40 an ounce.
Silver surged 62.5 cents, or 5.2%, to $12.63 an ounce.
Platinum added $21, or 3.5%, to $614 an ounce.
Palladium fell $74, or 4.3%, to $1,635 an ounce.
In LBMA weekly results, metal prices declined by 4.4% for gold, 19.9% for silver, 21.5% for platinum, and 6.3% for palladium.
US Mint Bullion Sales in 2020
Demand for United States Mint gold bullion coins exploded this week with combined sales of 77,000 ounces in American Gold Eagles and 40,500 ounces in American Gold Buffalos.
March sales of all Gold Eagles at 83,500 ounces are already the highest for a month since January 2017 while those for Gold Buffalos at 45,500 are the best for a month since January 2013.
The U.S. Mint is currently rationing sales of American Silver Eagles after exhausting their inventory last week. Sales this week totaled 862,500 coins compared to last week sales of 1,570,000 coins.
Below is a sales breakdown of U.S. Mint bullion products with columns listing the number of coins sold during varying periods.
US Mint Bullion Sales (# of coins)
Friday
Last Week
This Week
January
February
March
2020 Sales
$50 American Eagle 1 Oz Gold Coin
25,500
3,500
68,500
38,000
3,500
73,500
115,000
$25 American Eagle 1/2 Oz Gold Coin
1,000
0
3,000
23,000
2,000
3,000
28,000
$10 American Eagle 1/4 Oz Gold Coin
0
0
6,000
18,000
2,000
6,000
26,000
$5 American Eagle 1/10 Oz Gold Coin
0
5,000
55,000
60,000
20,000
70,000
150,000
$50 American Buffalo 1 Oz Gold Coin
25,000
2,000
40,500
21,000
1,000
45,500
67,500
$1 American Eagle 1 Oz Silver Coin
70,000
1,570,000
862,500
3,846,000
650,000
3,182,500
7,678,500
$1 American Eagle 1 Oz Platinum Coin
0
3,200
0
14,500
9,300
6,200
30,000