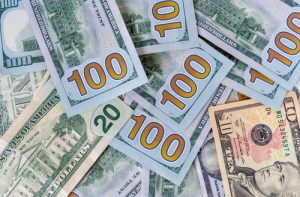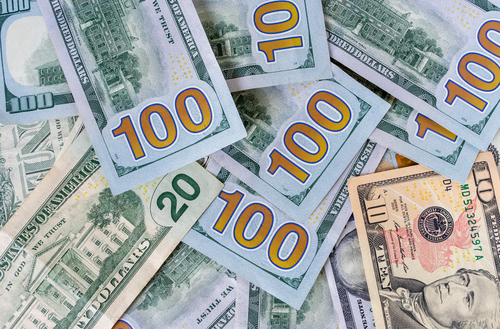 The Bureau of Engraving and Printing (BEP) is encouraging hurricane Harvey and Irma victims with damaged currency to submit redemption claims as soon as they are able.
The BEP is giving priority to processing mutilated currency claims resulting from the hurricanes to speed recovery efforts for those affected.
"We firmly stand with everyone affected in Texas, Florida, and the surrounding areas that experienced such devastation," said BEP Director Len Olijar. "BEP prides itself on serving our customers and we will do whatever it takes to lessen the impact of these disasters."
The BEP's Mutilated Currency Division reviews banknotes that have been damaged due to fire, water, chemicals, ground deterioration, explosives, as well as other physical events. Every year as a free public service, the division processes about 30,000 claims with redemptions totaling over $30 million.
Mutilated currency may be mailed or personally delivered to the BEP. Flood victims submitting a claim should mark HURRICANE on the outside of the package.
According to the BEP, mutilated currency is redeemed if:
Clearly more than 50 percent of a note identifiable as United States currency is present, along with sufficient remnants of any relevant security feature and clearly more than one-half of the original note remains; or,

Fifty percent or less of a note identifiable as United States currency is present and the method of mutilation and supporting evidence demonstrate to the satisfaction of the Treasury that the missing portions have been totally destroyed.
For more information about the redemption service, visit the BEP's webpage for how to submit a claim, or contact the Mutilated Currency Division by email at mcdstatus@bep.gov or toll free at (866) 575-2361.
Financial institutions are directed to visit the Federal Reserve Bank Financial Services website and read their guidance on:
About the BEP
The Bureau of Engraving and Printing is the largest producer of security documents in the United States. It prints billions of Federal Reserve Notes each year for delivery to the Federal Reserve System. It also produces products for money collectors to include currency sheets, note collections, intaglio prints, vignettes, and presidential portraits.