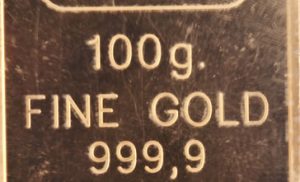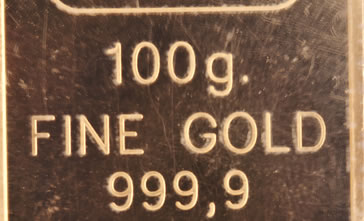 Precious metals futures climbed for a second straight session Friday, scoring sharp weekly gains. Gold notched a new, more than 11-month high, silver settled at its best price in over 4 months, and palladium registered a fresh, more than 16-1/2-year high.
Gold for December delivery on Friday settled up $8.20, or 0.6%, to $1,330.40 an ounce on the Comex division of the New York Mercantile Exchange. The close is the best since Sept. 27 when prices ended at the same level.
"The technical uptrend [for gold] is well established, there is continuing uncertainty over North Korea's nuclear ambitions and an imminent wrangle between Congress and the White House over the debt ceiling that must be solved by late September to avoid technical default," Reuters quoted Mitsubishi analyst Jonathan Butler.
Gold futures traded 2.5% higher this week after rising 0.5% last week and slipping 0.2% the week before then. The precious metal is 15.2% higher so far this year. In looking ahead to next week, Kitco News offers the following forecasts via their Wall Street vs. Main Street survey:
"Sixteen market professionals took part in a Kitco News Wall Street survey. Nine voters, or 56%, see gold prices rising by the end of next week. Three, or 19%, called for lower prices, while four, or 25%, see gold trading sideways.

The Kitco online Main Street poll resulted in 1,196 votes, with 694 participants, or 58%, calling for gold to climb over the next week. Another 368 voters, or 31%, said that gold will fall, while 134, or 11%, were neutral."
Meanwhile, silver for December delivery jumped 24.1 cents, or 1.4%, to end at $17.816 an ounce. The settlement is the strongest since April 24 when prices ended at $17.858 an ounce. Silver futures surged 4.5% this week after edging up 0.3% last week and falling 0.4% the week before then. They are 11.4% higher on the year to date.
In PGM futures on Friday and for the week:
October platinum added $10.50, or 1.1%, to $1,009 an ounce, for a 3.1% weekly increase.

Palladium for December delivery soared $44.85, or 4.8%, to $977.10 an ounce, the highest close since February 2001. It gained 5% on the week.
Both metals are stronger on the year so far with advances of 11.4% for platinum and 43% for palladium.
London Precious Metals Prices
London precious metals prices ended higher on Friday and for the week. In comparing their levels from Thursday PM to Friday PM:
Gold added $8.65 or 0.7%, to 1,320.40 an ounce.
Silver rose 16 cents, or 0.9%, to $17.50 an ounce.
Platinum added $13, or 1.3%, to $999 an ounce.
Palladium jumped $41, or 4.4%, to $976 an ounce.
For the week, their gains reached 2.7% for gold, 2.8% for silver, 2.5% for platinum, and 4.9% for palladium.
US Mint Bullion Sales in 2017
United States Mint bullion sales slowed for gold coins but surged for silver coins. In the latest week-over-week comparisons:
Gold coins advanced by 1,000 ounces compared to 4,500 ounces previously. Splits include of 500 ounces in American Gold Eagles against 4,000 ounces previously and 500 ounces in American Gold Buffalos to match last week.

Silver coins moved up by 800,000 ounces against 190,000 ounces previously. American Silver Eagles accounted for all of last week's silver sales. This week, splits include 600,000 ounces in American Silver Eagles and 200,000 ounces in ATB 5-ounce silver bullion coins. All of the 5-ounce sales were from the newly released coin honoring Ellis Island in New Jersey.
Below is a sales breakdown of U.S. bullion products with columns listing the number of coins sold during varying periods. Products with an asterisk (*) are no longer available.
US Mint Bullion Sales (# of coins)
Friday / Sept
Last Week
This Week
July
August
YTD
$100 American Eagle 1 Oz Platinum Coin
0
0
0
0
0
20,000
$50 American Eagle 1 Oz Gold Coin
0
1,500
500
13,500
6,500
162,000
$25 American Eagle 1/2 Oz Gold Coin
0
1,000
0
0
2,000
29,000
$10 American Eagle 1/4 Oz Gold Coin
0
2,000
0
4,000
2,000
54,000
$5 American Eagle 1/10 Oz Gold Coin
0
15,000
0
30,000
15,000
305,000
$50 American Buffalo 1 Oz Gold Coin
0
500
500
6,000
3,000
75,000
$1 American Eagle 1 Oz Silver Coin
0
190,000
600,000
2,320,000
1,025,000
15,578,500
2017 Effigy Mounds 5 Oz Silver Coin
0
0
0
0
0
35,000
2017 Frederick Douglass 5 Oz Silver Coin
0
0
0
0
0
20,000
2017 Ozark Riverways 5 Oz Silver Coin
0
0
0
0
0
20,000
2017 Ellis Island 5 Oz Silver Coin
500
N/A
40,000
N/A
39,500
40,000