On Friday, August 4, 2017, two more renowned numismatists joined the ranks of the PCGS CoinFacts Coin Dealer Hall of Fame.
In the final days of this year's World's Fair of Money, during the PCGS Set Registry Luncheon, Kevin Lipton and the late David Proskey joined the esteemed list of numismatists that comprise the PCGS CoinFacts Hall of Fame.
"It's important that we acknowledge those who have made tremendous contributions to the industry and the hobby we love. Kevin Lipton and David Proskey did just that. The PCGS CoinFacts Hall of Fame has been adding prestigious names from throughout numismatics since 2010, and we look forward to adding many more in the years to come," said PCGS CoinFacts President Ron Guth.
Kevin Lipton (1959-) Dealer career 1973 to date, HOF: 2017
Kevin Lipton started buying and selling coins at age 13 and within a few years earned a reputation as one of the great numismatic prodigies. At only 17 years of age, he started his own company, Kevin Lipton Rare Coins, and was one of the major players in the rare coin market, taking part in many of the largest deals of the era.
In 2000, Lipton was the recipient of the PNG's "Sol Kaplan Award" for his help in cleansing the profession of fraud and thievery, and in 2012, he was awarded the "Life Time Achievement Award" by the PNG at the young age of 53.
David Proskey (1853-1928) Dealer career 1873-1928, HOF: 2017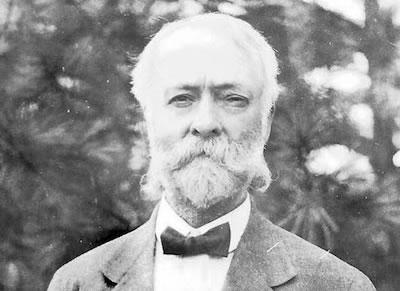 David Ulysses Proskey was one of the unsung heroes of numismatics from the late 1800s through the turn of the century and beyond. He was a coin dealer, stamp expert, mineralogist, researcher, and active writer from 1873 until the time of his death in 1928.
Born in 1853, the collecting bug hit Proskey early, and in 1877 he went to work for Scott & Company as head of their coin and medal department and as editor of the Coin Collector's Journal. Proskey would go on to found the New York Coin & Stamp Company with Harlan Page Smith, where the two conducted a number of significant auction sales.
Proskey amassed an incredible collection over the years, and Stack's sold it in several parts, beginning in 1939.
"There's a common theme with both of this year's inductees: they began their prodigious numismatics journey at an early age, then went on to make amazing contributions in the field. It's an honor to have these men join such a celebrated list," said President of Collectors Universe and PCGS Co-Founder David Hall.
Each year, the 29-member PCGS CoinFacts Board of Experts, in addition to all living members of the PCGS CoinFacts Hall of Fame, vote on potential inductees. Additional information on Hall of Fame inductees can be found at www.pcgs.com/pcgscoinfacts/coindealerhof.
PCGS CoinFacts is the Internet's most comprehensive, one-stop source for historical U.S. numismatic information. Since its founding in 1986, PCGS experts have certified over 36 million coins with a total market value of over $32 billion.