Special occasion products serve as major new offerings from the Perth Mint of Australia this month. They include the new year's birthday, newborn, and wedding coins as well as a traditional always together coin.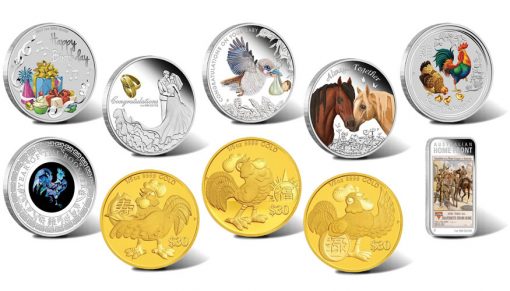 Rounding out releases for January are Year of the Rooster products, to include a kilo silver gemstone coin and a one-fifth ounce gold coin, and then there is a rectangular coin depicting a World War I era poster.
Information on these new issues is offered below.
2017 Happy Birthday 1oz Silver Coin
Struck from one ounce of 99.99% pure silver, this coin features a colorized design of two wrapped birthday gifts, a party hat, streamers and cake.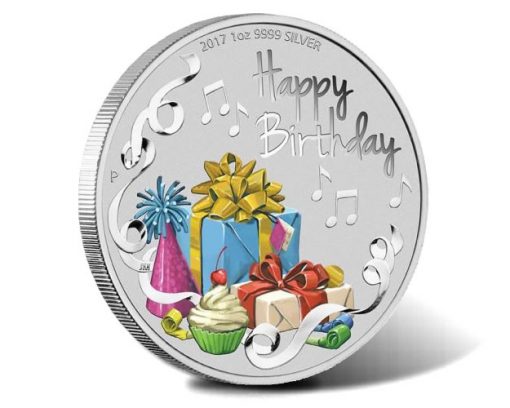 The Birthday coin ships in a specially illustrated card that opens to reveal the coin and space to write a birthday message. This coin is produced on a mint-to-order basis.
2017 Wedding 1oz Silver Proof Coin
Another special occasion coin, also in an ounce of 99.99% fine silver, memorializes weddings. It depicts a bride and groom with two intertwined wedding rings. CONGRATULATIONS appears below the two rings.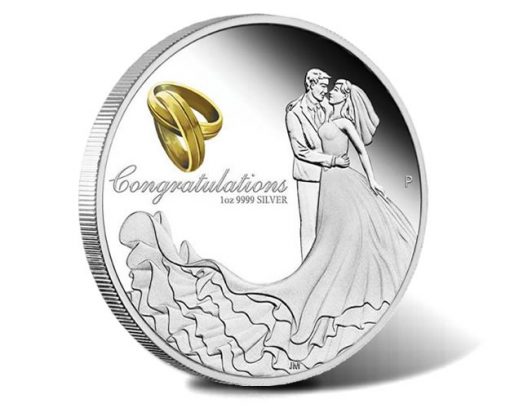 This mint-to-order coin ships in a white glossy box that includes a heart-shaped crystal on its lid.
2017 Newborn Baby 1/2oz Silver Proof Coin
A newborn baby is celebrated on this debuting coin, which is in a half-ounce of 99.99% pure silver. On its reverse is a kookaburra carrying a sleeping newborn baby. This design serves as an Australian take on the traditional legend of a stork delivering a baby. Inscribed to the left of the image is CONGRATULATIONS ON YOUR BABY.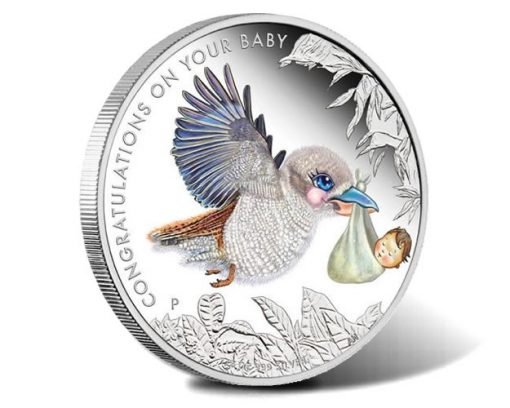 These coins are struck to order with no pre-determined mintage. Each is held in an Australian-themed gift card that has space for a photograph and room to write the baby's details and family tree.
2017 Always Together 1/2oz Silver Proof Coin
Wrapping up special occasion offerings is this 'Always Together' themed coin. It depicts two horses, a bay and palomino, standing cheek to cheek with flowers and butterflies in the background. Each is produced from one-half ounce of silver in 99.99% purity.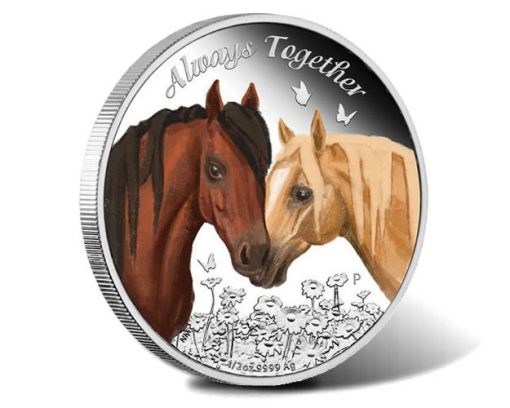 While the silver coins discussed previously are Australian legal tender, the Always Together coin is issued under the authority of the Government of Tuvalu. It is also limited to 7,500. Coins ship in a traditional Perth Mint display case.
2017 Year of the Rooster 1 Kilo Silver Gemstone Coin
In a very limited mintage, the Perth Mint offers this 1 kilo, .9999 fine silver coin which is embellished with a golden citrine gemstone. Its design shows a rooster, a hen and three chicks standing amongst bamboo foliage and flowers. The gemstone is set into the eye of the rooster. Completing the design are Chinese character for 'rooster' and the inscription 'Year of the Rooster'.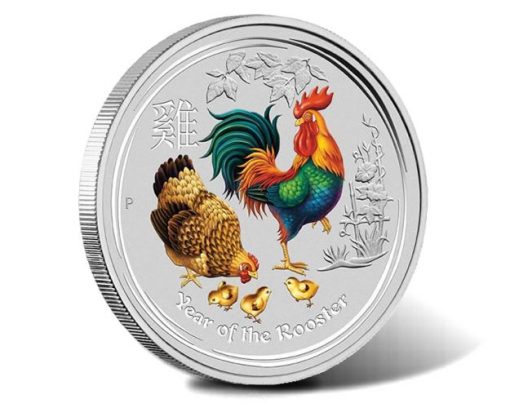 Maximum mintage for the kilo coin is only 500. Each ships in a classic red and black Perth Mint display case.
2017 Year of the Rooster 1oz Opal Silver Proof Coin
An inner panel design of a rooster in pure Australian opal is featured on the reverse of this one ounce, 99.99% pure silver coin. The outer panel shows a collection of stylized leaves.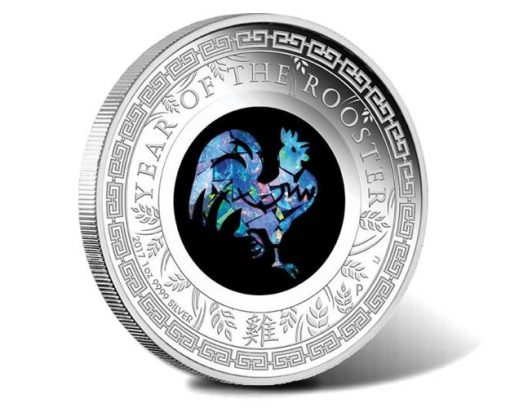 This Australian coin ships in a unique Perth Mint display case which includes a light that shines down on the coin within when the case is opened. Mintage of the Opal silver coin is 5,000.
2017 Year of the Rooster 'Prosperity', 'Longevity', and 'Success' 1/5oz Gold Coins
Released as a part of the Chinese Astrological Series, these three Tuvalu legal tender coins combine a design of a rooster along with the concept of prosperity, longevity and success. For each coin, the Chinese character for 'Prosperity', 'Longevity' or 'Success' appears.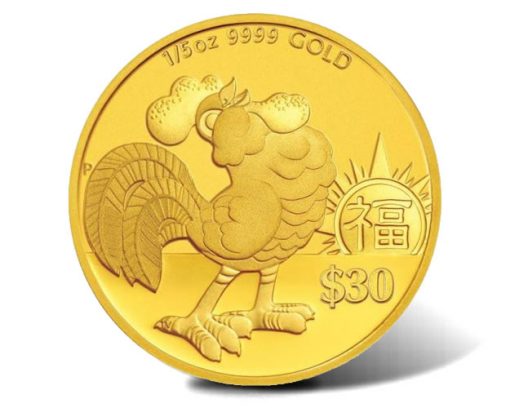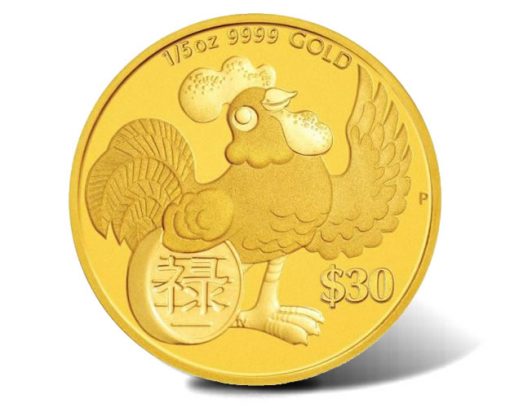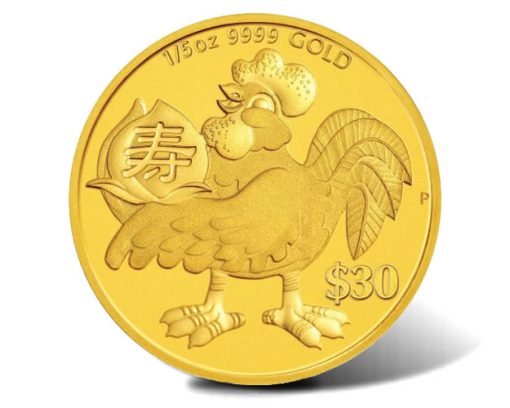 Each is struck from one-fifth ounce of 99.99% pure gold, and limited to 2,000. The proof coins are available in a three-coin set. The 'Prosperity' coin is also available individually. The coins and set of coins ship in a presentation case with a timber lid.
2017 Australian Home League 1oz Silver Proof Coin
Issued as the fourth release in a five-coin series honoring Australian Posters of World War I, this new coin is struck in a rectangular shape from one ounce of 99.9% pure silver. Its reverse offers a design representing the poster: 'Send them all snapshots from home'.
Limited to 5,000, each ships in a latex display case which allows the viewing of both coin sides.
Ordering
Additional information, ordering options and current pricing on the coins are available on the Perth Mint's website at www.perthmint.com.au. Here is
an affiliant link to the Mint's new releases.