On Tuesday, May 12, Heritage Auctions will present the third part of the Eugene H. Gardner Collection at the Waldorf Astoria in New York City.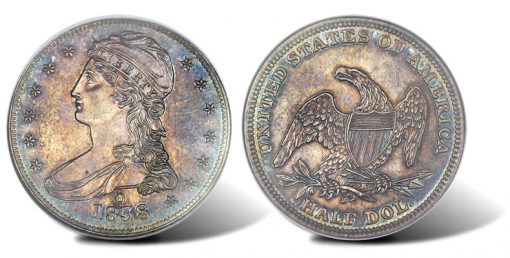 Featuring a wide variety and many of the finest known rarities, this event offers the last of Gardner's "frontline collection," according to Greg Rohan, President of Heritage Auctions. The two previous auctions realized more than $33.4 million.
"The sheer variety in this new selection of rarities would be enough to ensure peak collector interest; factor in the quality of the coins, then, and you have a perfect combination to add a significant amount to the collection's total so far," said Rohan.
A few of the major rarities up for auction in New York include the 1838-O Eliasberg Reeded Edge half dollar PR64 NGC, the equally rare and valuable 1870-S Seated dollar XF40 PCGS, with a pedigree that reads like a who's who of numismatics, and the 1873-CC No Arrows Seated quarter MS 63 PCGS that traveled from the hands of the U.S. Assay Commission to an equally storied selection of owners.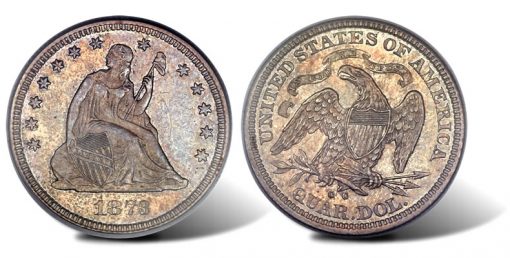 Half dimes and dimes include:
an extremely rare 1839 No Drapery proof half dime in PR65 Cameo PCGS Secure (perhaps the sole finest known
an equally impressive 1796 dime in MS66 Prooflike NGC, and
a conditionally rare1872-CC Seated dime, Ex: James A. Stack-Battle Born, in MS63 PCGS, which has been called "a miracle of preservation" and is every bit as impressive as any of the rare Carson City dimes.
A Seated dollar in high Mint State is a prize few collectors can claim, notes Heritage.
"The small-but-challenging contingent of Seated dollars that represent Mr. Gardner's collection in this auction would highlight any collection," the company added.
The group ranges from 1851 dollars in both business strike and proof formats to a fully struck Premium Gem 1857 circulation strike dollar, plus several rare dollars from the 1860s in Gem condition.
Part IV of Eugene H. Gardner Collection will be auctioned later in the year as part of Heritage's October 2015 New York Signature event. This auction will be devoted to Gardner's duplicates, upgrades and specialty pieces not otherwise part of his core sets.
For more information visit Heritage Auctions at HA.com. The company is the largest auction house founded in the U.S. and the world's third largest. Heritage has annual sales of more than $900 million, and over 900,000 online bidder members.