More than a half-dozen new coins in aluminum-bronze, silver and gold were introduced for August by the Perth Mint of Australia.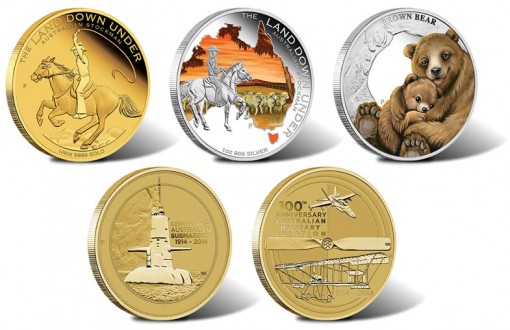 They include coins emblematic of an Australian Stockman, a Mother's Love showcasing a brown bear and her cub, and a stamp and two-coin cover set honoring the centennials of Australian military aviation and the Australian submarine program. Also, there are new ANZAC Spirit coins.
Each new product may be ordered directly from the Perth Mint. Summary information about the new coins is offered below.
2014 The Land Down Under – Australian Stockman Silver and Gold Coins
Appearing as the third silver and gold coin issues in the Perth Mint's The Land Down Under series are the 2014 Australian Stockman 1 Oz Silver Coin and 2014 Australian Stockman 1/4 Oz Gold Coin. Each offers a reverse design showcasing a stockman in his saddle.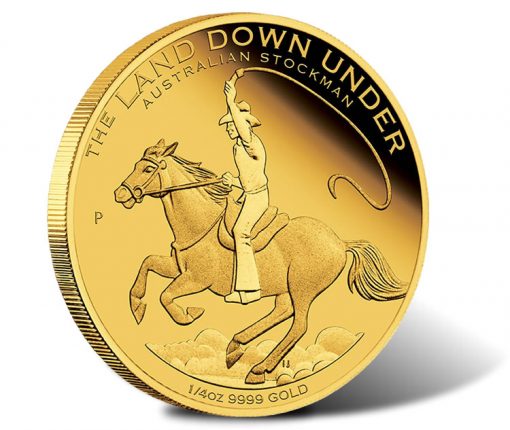 The silver coin adds a colored horizon along with sheep in a rural paddock. This scene is framed within the shape of the Australian continent. Both silver and gold coins ship in a unique Australian map-shaped latex display case. Mintages are limited to 1,000 gold coins and 5,000 silver coins.
Initial pricing for the Stockman gold coin is AUS $632, or about US $588. The Stockman silver coin is AUS $90, or about US $84.
Affiliate Link to Product Page
2014 Brown Bear Silver Proof Coin from Mother's Love Series
A five-coin series dedicated to the concept of mother's love continues with the 2014 Brown Bear 1/2 Oz Silver Proof Coin, the fourth release of the program. Shown on reverses is a colored image of a brown bear and her cub.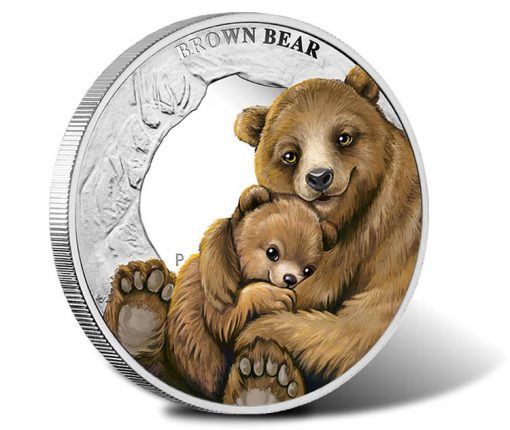 Previous series issues depicted the lioness, Asian elephants and giraffes. The final design offered will feature orangutans. Each coin in the Mother's Love series is housed in a presentation case with a stylized shipper, and is accompanied by a numbered Certificate of Authenticity.
Mintage for the 2014 Brown Bear Silver Coin is limited to 4,500. It may be purchased for AUS $57.73, or about US $54.
Affiliate Link to Product Page
Centenary of Military Aviation & Submarines Stamp & Coin Cover
2014 marks the 100-year anniversary of both military aviation and submarines for Australia. Celebrating that fact, a Centenary of Military Aviation & Submarines Stamp and Coin Cover is now available from the Perth.
The set includes two aluminum-bronze coins, one with a reverse depicting military aviation and another depicting a submarine. They are attached to an illustrated display card that also includes two official Australia Post stamps postmarked for the first day of issue.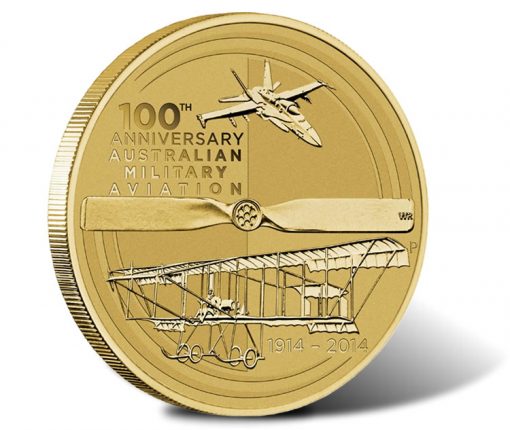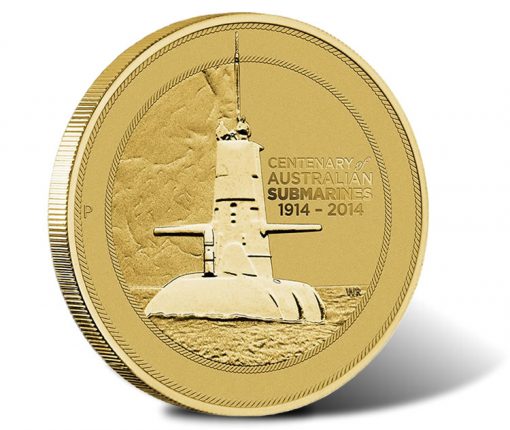 Mintage of the stamp & coin cover is unlimited. Pricing is listed as AUS $24.95.
Affiliate Link to Product Page
Image of F/A-18F Courtesy of Australian Defence Force. Image of Boxkite Courtesy of James Kightly.